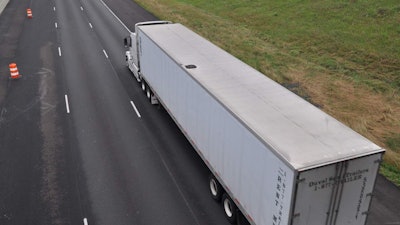 The Federal Motor Carrier Safety Administration, with no public notice to the trucking industry or trucking media, is in the midst of a three-stop tour intended to gather input from trucking stakeholders on some of the agency's most prominent regulations.
Two meetings will be held next week: In Collegeville, Pennsylvania, on Tuesday, Aug. 15, and the other on Thursday, Aug. 17, in Denver, Colorado. The first meeting was held Tuesday, Aug. 8, in Minneapolis, Minnesota. Though the agency did not publicize the meetings in any way, they were listed this week obscurely on FMCSA's website under the Events section.
The agency did not send out a press release announcing the Aug. 8 meeting, nor did it post in the U.S. Federal Register a 30-day notice for the public listening session. Notices of 30 days or longer are standard procedure for the agency when announcing public listening sessions.
The meetings are a departure from this protocol regarding publicizing such public sessions.
Though the Collegeville and Denver meetings have no information listed regarding topics of discussion, the Minneapolis meeting was intended to gather input on the Compliance, Safety, Accountability system, the electronic logging device mandate and other topics related to "the future of commercial vehicle safety," according to the agency website's brief description of the meeting.
The Collegeville meeting will be held 8 a.m. to 6 p.m. at a Courtyard hotel outside Philadelphia, 600 Campus Drive in Collegeville. The other will be held at the Denver airport Embassy Suites, 7001 Yampa Street.
FMCSA did not respond to a request for comment on the meetings.
One industry stakeholder, an advocate for CSA reform and an attorney, noted the meetings were not even put on the agency's Facebook page. "The method of dissemination by the agency is not one that's very well inclined to get people out and encourage them to come. The industry certainly wasn't given much of an opportunity to respond."
Another source said the meetings likely were related to a regulatory review order issued by President Trump earlier this year. "It could be a situation where they're just checking off the boxes set by the order," the source said.
Both sources wished to speak on anonymity.