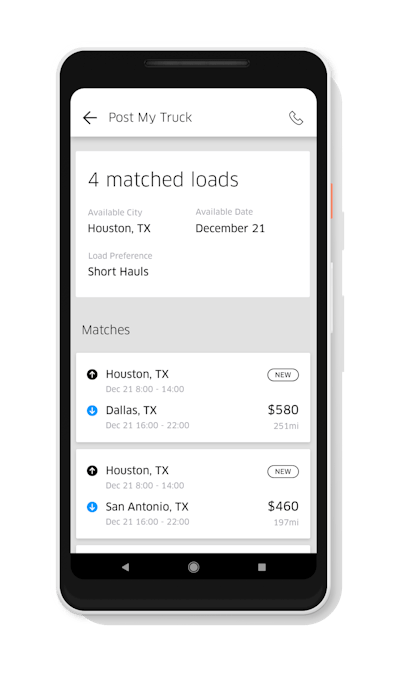 Advance truck posting and load searching tools are being added to the Uber Freight brokerage's mobile software for truckers utilizing it. Following last August's introduction of a set of personalized features for app users, the two new features will give users more load planning functionality while working within the company freight pool.
The new "Post My Truck" feature is available now. Via the "My Loads" tab in the app, users can indicate when and where their truck or trucks will be empty and whether they prefer local, short, or long-haul load options, the company says. The app then offers a preview list of available loads that match the criteria and will send push notifications as additional loads become available.
The "Reloads" feature, which will be available in the coming weeks in both Android and iOS devices, will give carriers and their drivers the ability to see a preview list of loads picking up near their drop-off location when they book a load in the app, the company says.