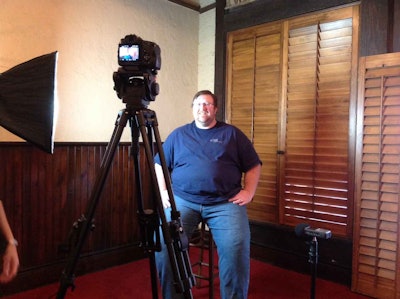 Online training provider Vertical Alliance Group is holding four new webinars in the first quarter that focus on safety, HR, and OSHA training and legal challenges that transportation companies can expect to face in 2018.
Each webinar is free to attend and is designed to provide trucking executives with up-to-date information, strategies, and best practice tips for employee safety and productivity.
"Vertical Alliance Group is always looking for opportunities to provide educational resources to trucking companies over and above the resources available on the Infinit-I Workforce System. Each month we host webinars on topics requested by trucking executives looking to improve their safety program," said Tina Bell, marketing manager for Vertical Alliance Group.
Bell explained that the webinar series in the first quarter focus on building a strong safety culture, while properly coaching employees who may need additional behavioral awareness training.
"We have partnered with some of the industry's leading safety professionals and attorneys to create this dynamic series," she said.
To register for any of the below webinars for free, visit www.InfinitiWorkforce.com/webinars.
How to Build a Strong Safety Culture That Saves Time & Reduces Accidents, Patrick Bode, Director of Safety and Driver Recruitment at Reed Hurst Trucking. January 23, 2018 | 10:00 AM CST
How to Prepare for the Top OSHA Compliance Challenges in 2018, Adele Abrams, Esq., CMSP, firm president of the Law Office of Adele L. Abrams P.C. January 31, 2018 | 10:00 AM CST
How to Get Safety Ideas Out of the Boardroom & Implemented Into Your Culture, Brian Fielkow, CEO of Jetco Delivery, LLC. February 15, 2018 | 10:00 AM CST
How to Counsel, Review, & Handle Difficult Employees in the Workplace, Marie Trimble Holvick and Sara Moore, attorneys at Gordon & Rees. March 20, 2018 | 10:00 AM CST