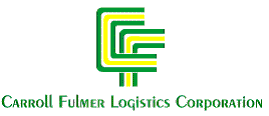 Carroll Fulmer Logistics has partnered with Vertical Alliance Group to provide online training and communication to its drivers via the Infinit-i Prime platform.
"Vertical Alliance Group is proud to partner with Carroll Fulmer as their online training provider," said Brad Pruitt, Vertical Alliance territory manager in Florida. "As we do with all of our clients, we will continue to work with them on a monthly basis to ensure all of their employees get the most out of the online training platform."
The Infinit-i Prime system's short training segments were a big improvement over the other online training platforms that Carroll Fulmer Logistics had utilized in the past.
"[Other platform's] training could be up to 32 pages, and if the drivers don't answer the questions right, it could take a driver up to an hour and 15 minutes just to complete one session. That's just too long in this industry," said Jennifer McDannell, training supervisor.
The training videos within the Infinit-i Prime platform are designed so drivers can watch a training video from anywhere using any platform with Internet access.
"I like the fact that I can set-up my own content with Infinit-i, and that drivers can actually access this on very simple tools like smartphones," McDannell added.
The team at Carroll Fulmer is looking forward to utilizing the license expiration notification feature in the Infinit-i Prime platform.
"It's going to help the girls who do the background checks to be able to put in the system when [a driver's] driver license card, CDL, and medical card expires, so that they get information on that. That is a god send," McDannell said.
Carroll Fulmer Logistics, based in Groveland, Fla., has over 60 years of experience in the transportation industry. Vertical Alliance Group has been providing online applications in the transportation industry for nearly two decades.