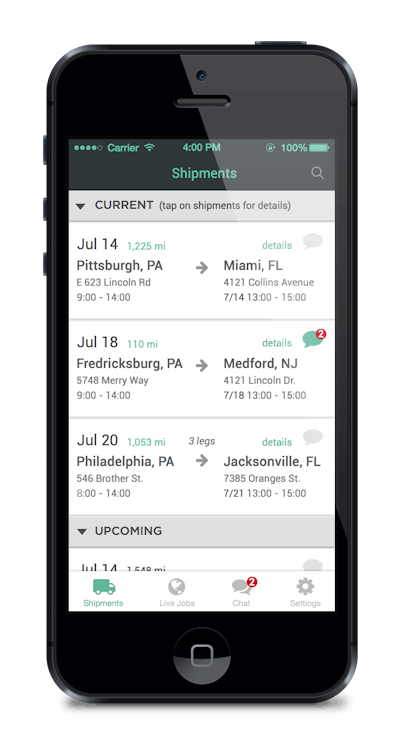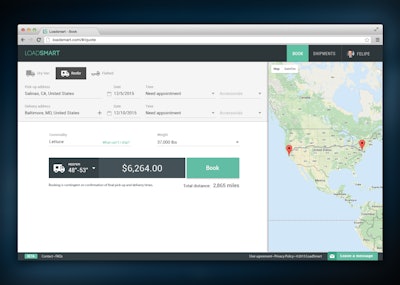 Daimler Trucks North America (DTNA) is launching a new digital platform for its contracted freight carriers in the United States to match them with the company's spot loads using a customized version of an app developed by Loadsmart.
"To manufacture trucks, we need carriers to deliver components and parts to our plants," said Lori Heino-Royer, director of business innovation at Daimler Trucks North America. "Offering a customized app to our contracted carriers gives them first access to our spot business and improves critical points in our supply chain."
Loadsmart specializes in full truckload shipping and offers a digital platform that that helps both carriers and shippers. The platform is available online and through mobile devices to update the logistics process for spot loads by using data and machine-learning technology.
DTNA teamed up with Loadsmart to develop a customized version of the platform that it piloted with a small subset of DTNA's carriers in the autumn of 2017. The project demonstrated improvements in the time it took DTNA to process a spot shipment – going from five hours to just 18 minutes, on average. In addition, carriers received payments in two days instead of 30 days.
"We saw Daimler Trucks North America's participating fleet customers increase their average number of spot loads moved by more than 50 percent and improve their average time to accept, process, and deliver a spot shipment by over 90 percent," said Loadsmart CEO Ricardo Salgado of the project results. "Working with the largest truck OEM is core to Loadsmart's vision to build the future of logistics by interconnecting all players in a powerful platform."