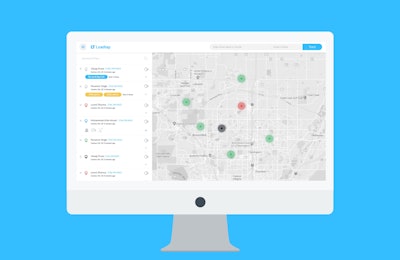 In 2013, chemical engineer Paramvir Sandhu was working on new formulations for the Armor All/STP Products Company when an "entrepreneurial itch" led him to the trucking industry.
He decided to start a trucking company, WF Logistics, with his cousin who had attended the same master's program at Colorado State University.
Their company was generating "a couple million" in revenue in 2016. At this time Sandhu could see the prospects for growth were dimming due to the difficulty of scaling an asset-heavy business.
During this time Sandhu met Luxmi Dutt, an employee at Apple, during an entrepreneurial event in Silicon Valley.
"We were talking about the problem in trucking and it resonated with Luxmi because his family owns a trucking business back in India," he says. "We wanted to solve a bigger problem."
Their discussion led to a new business: Loadtap. The startup received angel funding from Silicon Valley investors which helped Dutt, chief technology officer, and Sandhu, chief executive of Loadtap, accelerate development of a predictive freight matching platform.
The first item of business was to offer an "app less" shipment track and trace system for third-party logistics (3PL) providers and freight brokers. While some competitors charge $5.00 or more per load for a similar service, Loadtap offers it for a small fraction of the price.
Loadtap has agreements with cellular providers to capture locations, with a driver's permission, based on cell tower signals.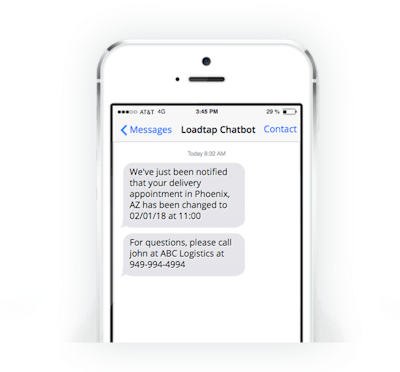 "The Loadtap strategy and roadmap aims to deliver increased value from a track and trace platform today and adding real-time, predictive capacity planning back to their clients," said Greg Carter, chief technology officer at GlobalTranz, a full-service 3PL based in Scottsdale, Ariz. Carter was one of Loadtap's advisors during the development process.
During the past eight months, Loadtap has been working closely with carrier and 3PL advisors to develop the predictive freight matching platform. The technology will give 3PLs and freight brokers visibility to capacity days in advance of it becoming available in their networks.
The platform officially went live on Tuesday, Feb. 27.
Integration with transportation management systems helps its customers quickly onboard carriers to their own private Loadtap networks to automate the tracking and freight matching process.
Loadtap also uses TMS integration to capture service requirements and other load details to share automatically with carriers. The first system to have an integration with Loadtap is the MercuryGate TMS, Sandhu says.
As part of the freight matching process, Loadtap sends a text message to the driver/carrier to get permission to obtain location data. For added privacy, Loadtap is working on integrations with ELD providers to suspend all driver communications and tracking during off-duty periods.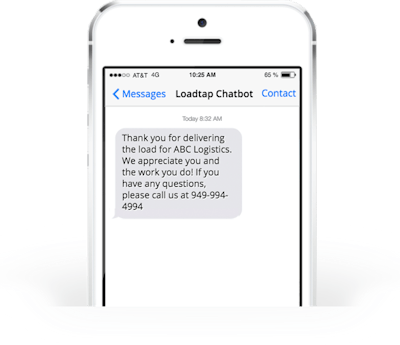 To automate back-and-forth communications between brokers and carriers, Loadtap uses a "chatbot" with natural language processing. A 3PL can provide carriers with a phone number to text or call to find a load; the chatbot will then respond to load requests and further communications from carriers.
Once a match is found and the carrier is dispatched on a load, the system can intelligently predict where the carrier will become available to begin searching for the next load. Matching results and capacity predictions improve over time as more data is added from carriers in a 3PL's network.
"Real-time tracking of each shipment from source to destination will eventually be the industry standard, and the team at Loadtap is paving the way. Keeping this vision in mind, they've built a powerful and robust load-tracking solution from the ground up to help achieve 100 percent freight visibility," said Dan Bentzinger, former chief information officer of MIQ Logistics, a 3PL based in Overland Park, Kan. "But that's just the beginning. The real value comes from using the tracking to provide real-time capacity back to their clients."
While several companies offer predictive freight matching technologies, one of the differences with Loadtap is the "app less" environment and its focus on 3PLs and freight brokers. For the driver, the interface is automated text and phone calls with no app or website to visit. The very simplicity of this interface masks the complexity taking place behind the scenes with algorithms.
"We are focused on solving problems and do not need to make sexy interfaces," Sandhu says.