CCJ's Indicators rounds up the latest reports on trucking business indicators on rates, freight, equipment, the economy and more.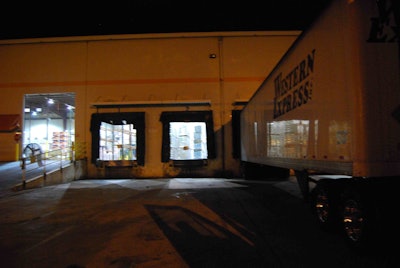 Shippers facing stiff market pressure: Market conditions for shippers continue to sink, favoring carriers. Ever-tightening trucking capacity that's driving up rates has caused economic conditions for shippers to sink further in September, according to FTR's monthly Trucking Conditions Index. As a caveat to September's reading, it includes pressure from hurricane-caused demand for trucks.
FTR notes that while the impact of the short-term spike in demand caused by weather events will subside in coming reports, larger economic conditions will continue to negatively impact conditions for shippers.
"Shipper pressure has been mounting since the middle of the summer. The lower SCI number validates those pressures and suggests that further rate increases are on their way," says Eric Starks, Chairman and CEO at FTR. "We have already seen the increase in spot rates and are recently seeing contract rates being pushed higher. This is coming from increased freight demand, while real capacity continues to tighten. Another data point that validates the tight environment is showing up in demand for new trucks as orders for equipment has surged over the last two months as fleets look to expand their fleets. Given the current market conditions we would expect to see the SCI move lower once the October data is released suggesting additional pressure on shippers."
Shippers take to 3PLs despite load visibility concerns: According to a recent report from investment firm Stifel, shippers continue to increase the amount of freight they outsource to third-party logistics providers, commonly dubbed 3PLs.
Of the shipper respondents to a recent survey conducted of 10,000 shippers, 83 percent reported using 3PLs for part of their domestic transportation needs, according to Stifel's report. The report does not indicate how much growth that represents from the prior year's study, but it is growth nonetheless, Stifel notes. "When we look at the services that are outsourced on a regular basis by shippers, we're still seeing a heavy trend around the commodity or transactional based services," says Shanton Wilcox of Infosys, one of the parties behind the annual shipper survey. "So [it's] traditional transportation, warehousing, some international transportation, custom brokerages that are really driving the core part of those contractual relationships."
However, Wilcox notes, shippers seem "dissatisfied" with 3PL services, particularly due to their lack of load visibility — that is, their ability to track shipments. "[It's] great that I can schedule my transportation, but if you don't tell me…whether that shipment is going to be late or not, I lose the value associated with that," Wilcox says.