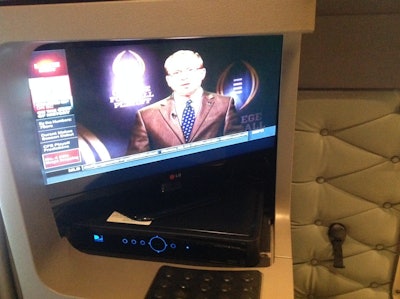 EpicVue shared news that customer Paul Transportation has realized a 60 percent drop in its driver turnover rate after installing EpicVue satellite TV systems in its entire fleet of 175 tractors.
"EpicVue has made a huge difference in our recruiting and retention efforts," said Nick Williams, recruiting manager at Paul Transportation. "Before we installed the in-cab satellite TV systems we had an annual driver turnover rate of 144 percent and at most times we had to fill 25 empty seats. Today, our turnover rate is 85 percent and we usually have only three empty seats to fill.
"In the first two months after we began installing the systems we had an increase of 300 driver applications," Williams added. "That is double the usual number in that time period. Also, in the first year with EpicVue we hired 16 percent more drivers."
Paul Transportation, Inc., is a Tulsa, Okla.-based flatbed trucking company. In March 2017, the company decided to add EpicVue to its entire fleet and completed the installations by the end of the year.
"Among the drivers that have joined our fleet are five new hires who said satellite TV was the only reason they left their previous employer to come work for us," Williams related. "Other drivers have told us that EpicVue makes a difference because it helps pass the time and makes it less frustrating when they have to wait, that it's good to be able to keep up with their favorite shows when they're on the road, and that it makes their truck feel more like a house."
The EpicVue package includes more than 100 channels of DIRECTV programming, including premium channels such as HBO/Cinemax, SHOWTIME and the NFL Sunday Ticket. The in-cab satellite TV systems are offered to fleets with 20 or more vehicles for a monthly subscription fee and without upfront hardware costs.