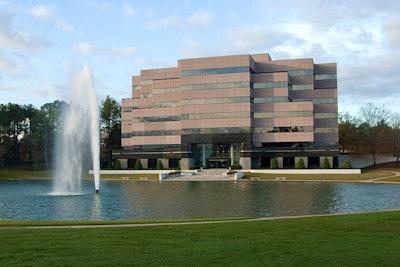 McLeod Software has added new capabilities and functionality to its LoadMaster and PowerBroker enterprise management systems used by motor carriers and transportation logistics providers.
The company also announced a new blockchain product that enables its customers to structure, validate, and test their smart contract interaction with permissioned blockchain distributed ledgers.
The new blockchain product, FlowLogix Smart Contracts, employs visual logic and workflow design, along with built-in simulation testing, to help designers and business process owners "get it right the first time," the company says.
With the new product users can build logic, data mapping, formatting, business triggers and API's to blockchain frameworks and automated communication mechanisms. The product will be used by its customers to support standards being developed by the Blockchain in Transport Alliance (BiTA) for smart contract-driven distributed ledgers.
Below is a summary of the updates in its latest Version 18.1 of McLeod's LoadMaster and PowerBroker systems.
Overall, the systems have a new role-based user interface that present operational teams and users with a more "comprehensive and concise view" for managing current freight activity, the company says.
PowerBroker has a new interface for McLeod customers that participate in the Transportation Intermediaries Association (TIA) 3PL Market Report survey. The interface automates the transfer and receipt of survey data and has preconfigured metrics used by the TIA to compile monthly data for its quarterly report. Until now, participation in the survey has been done manually.
The McLeod Anywhere mobile application for LoadMaster and PowerBroker has new capabilities for managing EDI transactions out of the office, in a meeting, after hours, or on weekends.
A new integration with the Fleet Tracker application from AT&T Fleet Complete retrieves tractor and trailer positions into LoadMaster every few minutes. This gives dispatchers the ability to track the actual route and near real-time location of assets and loads within LoadMaster.
PowerBroker now integrates with Truckstop.com's LoadPay for faster, more accurate carrier settlement processing. LoadPay transactions are created during the carrier settlement processing. Carriers are notified of receiving their settlement payments through the Truckstop.com LoadPay system, and they can use the PayMeNow feature to receive quicker settlement payments.
As payments are processed with LoadPay, PowerBroker will be updated to properly reconcile settlement posting.
PowerBroker now supports the Trucker Tools Smart CapacityFTP Interface to send all available movement information to Smart Capacity in an expanded order format from a traditional load board.
Smart Capacity has predictive freight-matching and capacity management tools for freight brokers. The technology is designed to help brokers streamline the process of finding and securing available capacity, and then more efficiently managing the process from load acceptance through pickup and in-transit status, to delivery and settlement.