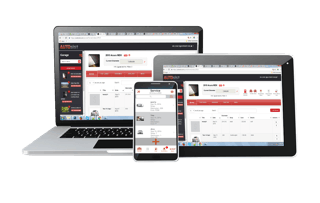 AUTOsist, a developer of maintenance tracking and record keeping software for vehicles and other assets, is offering a free podcast series on fleet maintenance and management.
The podcast can be accessed online at https://autosist.com/fleet-maintenance-and-management-podcast/
The series is led by the company's founder, Zorrane Abdeali, by interviewing experienced fleet maintenance professionals who provide tips and best practices for operational efficiency.
To date the AUTOsist podcast collection features interviews with fleet managers from Blanchard Refrigeration, Pivot Cycles, Harbor Construction, Pathway Services and more.
Abdeali describes AUTOsist as a "Dropbox.com for the automotive world" and "a very simple solution for record keeping."
Fuel receipts, work orders, odometer readings, and documents of any type can be quickly uploaded by fleet operators and drivers through the app and securely stored in the cloud, he says. The app includes a web portal with reporting tools to track maintenance spending and access information and documents quickly from anywhere.
Using AUTOsist, fleets can build custom inspection checklists for drivers and assign drivers to specific vehicle profiles in the system so they can help keep track of the maintenance records, too.
A feature in the cloud-based software lets fleet managers assign vehicles to drivers and control permissions of what the driver can and can't do with the app. For instance, some may want to limit their drivers use of the app to taking pictures of receipts rather than allow them to enter or edit data.
Pricing for AUTOsist starts at $50 per month for fleets, according to its website. The app is available in the Apple App and Google Play stores.