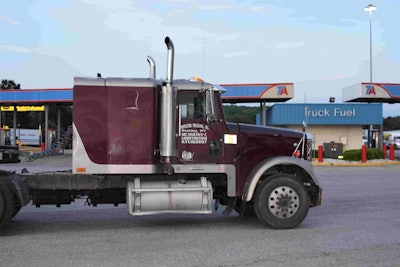 Diesel fuel prices saw their biggest change in more than a month during the week ending Aug. 27, rising by 1.9 cents, according to the Department of Energy's weekly update.
The U.S.' average price for a gallon of on-highway diesel is now $3.226. The increase keeps diesel above the $3.20 mark, which prices have been hovering above since May.
Prices increased during the week in all regions with the most significant increase being seen in the Midwest region, which jumped by 2.4 cents.
California holds the nation's most expensive diesel at $3.945 per gallon, followed by the West Coast less California region at $3.433 per gallon.
The cheapest diesel can be found in the Gulf Coast region at $3.004 per gallon, followed by the Lower Atlantic region at $3.094 per gallon.
Prices in other regions, according to the DOE, are:
New England – $3.267
Central Atlantic – $3.385
Midwest – $3.153
Rocky Mountain – $3.364
ProMiles' numbers during the week saw fuel prices during the week stay flat, dropping by just a half of a cent to $3.136 per gallon nationwide.
According to ProMiles' Fuel Surcharge Index, the most expensive diesel can be found in California at $3.924 per gallon, and the cheapest can be found in the Gulf Coast region at $2.992 per gallon.