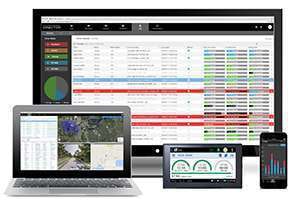 Many fleets are not using core features in telematics systems beyond vehicle tracking and complying with the ELD mandate.
These and other findings come from a newly released Telematics Benchmark Report: U.S. Edition by Teletrac Navman, a software-as-a-service provider that leverages location-based technology for GPS tracking systems.
More than 2,400 fleet professionals took the survey globally in January 2018 and of the responses, 1,293 worked at U.S. based companies.
Looking beyond compliance?
According to the survey, 77 percent of U.S. fleet professionals use telematics for vehicle tracking and 64 percent for tracking hours of service. Seventy four percent of respondents say ELDs remain their top compliance concern in 2018 and 31 percent are still using paper logs after the ELD Mandate went into effect.
The survey respondents span operations in for-hire and private fleets, government agencies and other fleet operations.
Utilization of telematics features that many fleets consider important have decreased since 2017, perhaps as a result of them putting an emphasis on using their systems for ELD compliance. For example, 36 percent said fuel costs are their second largest expense but only 29 percent reported using their telematics solution to monitor fuel usage.
Thirty percent of respondents said they use telematics to track vehicle maintenance needs, a decrease of 10 percent from 2017. Forty three percent said they do not currently use telematics to measure driver performance. Monitoring of driver speeding was down by 18 percent and monitoring of harsh braking decreased by 12 percent since 2017.
However, 25 percent plan to invest in driver warning/alerting technologies and 9 percent in fatigue monitoring technologies.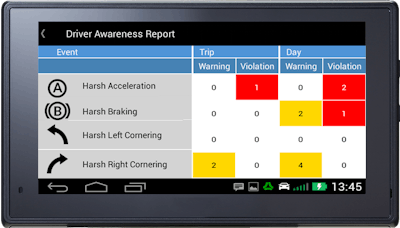 Of those who benchmark and evaluate driver behavior, 57 percent say they reward drivers for good performance. More than 50 percent said rewarding driver performance was directly responsible for reduced safety violations, and 52 percent say it improved driver retention.
Overall, 26 percent of fleets that use telematics say the technology has reduced accidents.
"We're seeing more companies invest in telematics, but unfortunately many are only doing so to check the compliance box, not making the most of the technology to better their businesses," said Sid Nair, senior director of transport and compliance, Teletrac Navman. "Training everyone from drivers to fleet executives on how telematics data can boost operations is key, as the data alone won't drive change."
Positive outlook
The survey also gauged fleets' sentiments about their business. Despite the driver shortage, fleet owners are optimistic about growth in 2018.
49 percent see short-haul freight as their biggest growth opportunity.
41 percent say they plan to upgrade fleet equipment this year, and 37 percent say they're expanding their fleets (up 13 percent from 2017).
More than half of respondents say they are experiencing a talent shortage, but 58 percent are increasing driver pay and 36 percent are improving benefits to recruit and retain new drivers.
To download the full report visit www.teletracnavman.com/benchmark/transportation