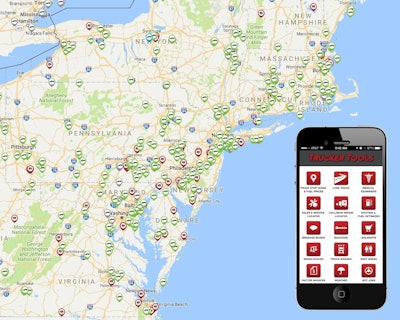 Trucker Tools has launched new features for its Smart Capacity carrier relationship and capacity management platform.
A Digital-Assist Online Price Negotiation streamlines rate negotiations with carriers. Brokers can view and consider multiple trucks for a load, then sort into the best options. With the click of a mouse, the broker can send carrier-specific pricing to multiple selected carriers at the same time.  The carriers, in turn, can respond via their smartphone through the platform with counter offers or acceptance.
"Ultimately, the platform shortens the negotiating cycle, so both carrier and broker get to the right load at the right price quicker and more accurately," said Prasad Gollapalli, founder and CEO of Trucker Tools.  "Once again, we are giving time back to – and taking out costs – for the broker and carrier.  That's additional time which now can be applied to booking more loads and generating more revenue."
A new Lane Search functionality improves the capability to search by specific lanes and city pairs. Searches can be saved for lanes in which carriers want repeat or recurring loads.
Based on driver and carrier data compiled from the Trucker Tools Mobile Driver App, the software analyzes historical carrier volume and lane patterns, and makes two predictions:
What are the carrier's most popular and sought-after loads and lanes based on history, and;
When typically, is that carrier most available by days of the week or time of the month, again, based on historical behavior and operating patterns.
"We are unique in this capability due to the popularity of our mobile smart-phone app with drivers, which gives us years of history on lane volumes and driver preferences," explained Gollapalli.
Over time and as more data is utilized, the match continues to fine-tune.
The driver has at his fingertips a list of results presenting best available load in the most desirable lane.
"We are proactively showing them quality loads and reloads, so when they reach their destination, they have another load lined up," said Gollapalli. "And not just any load, but one that precisely matches their historical preferences, profile and geography."
Since it was introduced in 2013, the Trucker Tools Mobile Driver App has been downloaded by more than 500,000 truckers and is actively used by over 100,000 small fleets and owner-operators.
Lane Search also works for brokers who can input specific city pairs, and search for available capacity based on individual lane configurations.