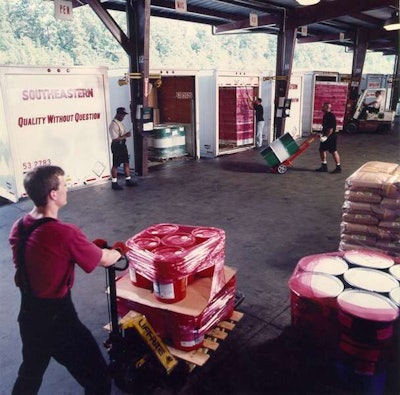 SMC³ announced it has expanded its suite of less-than-truckload freight rating tools used by shippers, brokers and carriers with a direct-to-carrier volume LTL pricing API solution.
Delivered through the SMC³ Platform, the new API can be used in conjunction with SMC³'s RateWare XL contract rating tool.
SMC³ says its platform handles 40 million transactions each day for LTL freight APIs and analytical transportation tools. The new volume pricing API was developed in response to customer demand, it says, with spot pricing becoming increasingly relevant due to tight market capacity.
Supply chain stakeholders use volume pricing rates to get spot quotes for shipments that don't fit within traditional LTL or truckload parameters. With the new service, SMC³ customers pay the going rate for the space their freight actually uses, not a previously agreed upon LTL contract price.
The volume LTL freight can move on a carrier's backhaul or empty lanes and is priced at spot-market rates, which can save shippers money.
SMC³'s volume pricing system is a RESTful API that was built for integration into transportation management systems. The company says its new customers average only one week of integration time.
"In the shifting supply chain arena, shippers and 3PLs that use our volume LTL pricing API in conjunction with RateWare XL can guarantee they always receive the best possible rate for their freight moves," said Brian Thompson, chief commercial officer of SMC³.