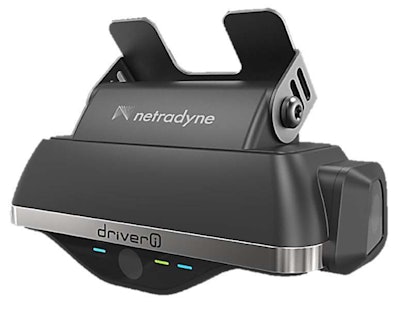 Netradyne announced a global partnership with HYUNDAI MNSOFT, a Hyundai Motor Group subsidiary that specializes in location-based services (LBS), cloud-based connected navigation software and future high-definition (HD) maps for autonomous vehicles.
Netradyne develops Artificial Intelligence (AI) technology for driver and fleet safety. Its Driveri ("driver eye") is an edge computing device that captures every minute of the driving experience. Driveri is used by commercial and private fleets as vision-based driver recognition safety program.
The mapping technology that Netradyne has developed is offered to fleets that use Driveri at no extra charge as a web-based visualization called RiskMap.
RiskMap highlights geographical areas where the camera system detected a fleet's drivers rolled through traffic lights or stop signs, had incidents of reduced following distances, and had increased speed relative to traffic among other risky events.
"Driveri mapping leverages a simultaneous localization and mapping (SLAM) approach to crowd-source updates for dynamic events such as accidents, or road construction, in addition to static elements such as lane markings, signs, signals and more," explained David Julian, chief technology officer of Netradyne.
Hyundai seeks to develop HD maps for future vehicle technologies by leveraging Netradyne's vision technologies.
Netradyne has been in a competitive proof of concept (POC) trail with HYUNDAI MNSOFT for close to a year, leveraging its Driveri ("driver eye") camera to map parts of the United States in high definition.
Several vehicle makers have partnerships with Light Detection and Ranging (LIDAR)-based mapping collaborations, but Netradyne's approach stood out to Hyundai as a more affordable approach to HD Map generation.
"After going head-to-head with competitors within the space for nearly a year, Netradyne is looking forward to collaborating with an organization as forward-thinking as HYUNDAI MNSOFT," said Sandeep Pandya, President of Netradyne.