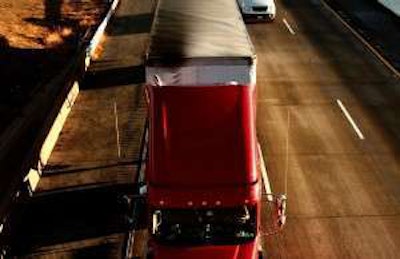 CCJ's Indicators rounds up the latest reports on trucking business indicators on rates, freight, equipment, the economy and more.
FTR's Trucking Conditions Index, a measure of market conditions for trucking companies, slipped again in October, FTR reported Friday. That's two consecutive months of significant declines, FTR says, and October's reading was the lowest since August 2017.
The dips are attributed to a slow down — or even a retreat — in per-mile rates and a brief period of diesel price gains (though diesel has since reversed course).
FTR says it expects trucking conditions to rebound in the coming months.
"October's conditions index confirms the general sense that the current cycle has peaked," says Avery Vise, vice president of trucking for FTR. "Although we anticipate improved conditions for the remainder of 2018 and much of 2019 compared to October, we appear to be headed gradually toward neutral territory."