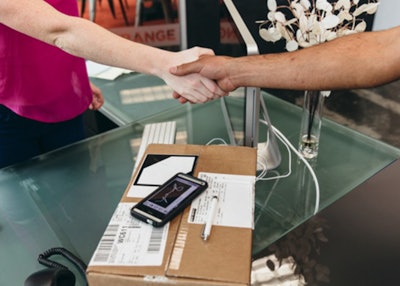 Transportation and logistics company TForce, a subsidiary of TFI International, recently enhanced its logistics capabilities with improvements to its operational software platform.
TForce has created a platform to support its 3PL business that covers the entire process from demand creation through delivery and carrier/driver settlement. Carrier partners can now more effectively manage their businesses from demand to stop completion and settlement, the company says.
The next phase will incorporate an automatic accounting interface, creating a full operating system service provided to both carriers and customers, who the company says will benefit from the ability to manage a carrier network in one place while accurately tracking their shipments.
"We expanded our enterprise network to provide end-to-end visibility, competitive pricing and speed-to-market in the logistics space," said Scott Leveridge, president of TForce. This technology brings an unparalleled level of transactional functionality."
TForce has successfully converted its 3PL customer-base to the enhanced software platform. The system now assigns deliveries for more than 375 carrier partners across North America and provides visibility at all points in the process.
"The TForce team worked tirelessly to create a platform that brings value to both our customers and carriers," said Greg Linden, vice president of logistics operations. "Focusing on these relationships, we will shape a more efficient system as the business evolves."
With the new technology, TForce is able to respond to the ever-changing supply chain where customers are demanding faster deliveries at lower costs, all while expecting superior visibility and a user-friendly experience.