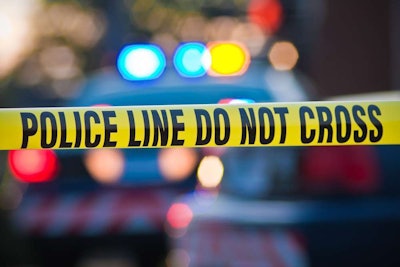 A number of trucking-related crimes have been reported recently by local news outlets in Illinois, Oklahoma, Florida, Georgia and Utah. Reported criminal activity includes a trucker who ran a police officer off the road, a driver who shot at vehicles with a slingshot, stolen alcohol and drug trafficking.
A Wisconsin-based truck driver was sentenced to two-and-a-half years in prison after pleading guilty to aggravated battery for using a slingshot to shoot metal ball bearings at passing vehicles as he drove along I-74 near Champaign, Illinois, according to a report from the News-Gazette. A 3-year-old boy was cut by flying glass as a result of Casey's actions.
As part of his plea deal, Casey will also pay $6,222.15 in restitution to 16 victims, the report states. Casey also had his tractor-trailer repossessed by the finance company that held the title. Illinois State Police reportedly had reports of as many as 45 vandalisms between late March and June 1 when Casey was arrested.
---
A truck driver who allegedly led police on a chase and ran a sheriff's deputy off the road has reportedly agreed to plead guilty to one count of aggravated assault and a count of obstructing justice, according to a report from Salt Lake City, Utah's Fox 13.
On Dec. 15, California-based trucker Dustin Cullom was reportedly called in multiple times by motorists for erratic driving near Kimball Junction, Utah. He was pulled over, but then reportedly took off and entered I-80, swerving into oncoming traffic and forcing a deputy into the median.
---
Four men in Florida were arrested and charged after more than $500,000 worth of tequila was stolen from a truck driver in a cargo theft incident. Tampa's Fox 13 reports the trucker was heading from Miami to Tampa when his trailer was stolen from the Tampa Truck Stop off of U.S. Highway 301 around 11 p.m. on Dec. 30.
Law enforcement arrested Vidal Estrada, Lemuel Escobar, Humberto Ramirez and Alberto Obaya and other crimes related to liquor theft. They are accused of detaching and stealing a trailer with 966 cases of Patrón tequila worth $507,105 in retail value.
---
A repair shop owner in Marietta, Georgia, was arrested for allegedly smuggling 150 pounds of liquid methamphetamine from Mexico and hiding it in the fuel tank of a semi truck at his business.
A report from Atlanta's WSB-TV states that police have been watching the business since October, and that they allegedly saw Roquillo Garcia offload the drugs from the truck when it arrived at his business.
The report says the 150 pounds of liquid meth would produce about 600 pounds of crystal meth, which has a street value of approximately $10 million.
Truck carrying $10M worth of liquid meth busted at repair shop, DEA says: https://t.co/EgyKhCD9VF pic.twitter.com/cuETJ0qzdl

— WSB-TV (@wsbtv) January 15, 2019
---
Police in Pawhuska, Oklahoma, stopped a tractor-trailer Wednesday, Jan. 9, for running a red light and found the trailer was filled with more than 18,000 pounds of marijuana, according to a Tulsa TV station's report.
However, attorneys claim it's a mistake because the load was actually 60 pallets of industrial hemp being shipped from Kentucky to Colorado to be processed for medical use. Authorities in Oklahoma said the cargo is pot, and four people connected with the shipment were arrested.
Large drug bust in Pawhuska. 18-22 thousand pounds. Four detained. Working on details @KTULNews pic.twitter.com/dsU1zs336i

— Ethan Hutchins (@ehutchinsnews) January 9, 2019