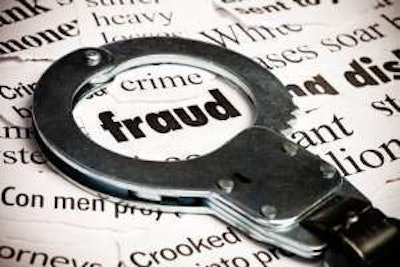 Action in three trucking-related crimes – including a household goods moving scheme, DOT medical exam fraud and cargo theft – has recently been reported by the Department of Transportation's Office of Inspector General and the Gainesville (Florida) Sun.
Civil complaints filed against six Florida moving companies
The Florida Attorney General's Office on Dec. 26 and 27 filed complaints against seven individuals and six companies – a total of 19 HHG companies or their affiliated entities – for deceptive moving practices, according to OIG.
The complaints allege the companies "deliberately loaded people's belongings onto a truck, raised prices and forced customers to pay before releasing the items." The companies, located in Broward and Dade counties, allegedly used false or deceptive advertising to get consumers to purchase their moving services.
OIG says the companies claimed the services would be performed by "highly-trained professional or expert movers," but instead, untrained laborers regularly performed the moves, often damaging, destroying or stealing the property.
Charged were Finest Movers, Inc., and its principal Charles Ohana; Full Service Van Lines, and principals Maxx J. Socher and Grace Metzger; Ocean Moving & Storage Corp. and its principal, Itai Carmel; and U.S. Moving Services Inc.(formerly Safeway Moving and Storage) and its principal, Yehoshua Vakin. Two additional complaints were filed in state court against All USA Van Lines Inc. and its principal Ohad E. Guzi, and Upline Moving & Storage Inc. (formerly #1 Van Lines Inc.) and its principal Daneshia L. Augustin. The companies were accused of engaging in ransom moving schemes.
Alabama chiropractor sentenced, suspended for falsifying DOT medical exams
Dr. Kenneth Edwards was sentenced Jan. 10 to 37 months in prison and a $10,000 fine for his role in a scheme to submit falsified DOT medical exams to the FMCSA National Registry, according to OIG. Edwards pleaded guilty last year to one count of conspiracy to commit wire fraud.
Through his chiropractic office in Phenix City, Alabama, Edwards conspired with his employees, Joann Bush and Andrea Daigle to charge drivers for medical exams performed by Bush and Daigle, who were not authorized to perform DOT medical exams, or improperly performed by Edwards.
The test results were uploaded to FMCSA, certifying that Edwards himself had performed the exams and that they had been conducted properly.
FMCSA also suspended Edwards and Bush from performing DOT physicals in December.
Truck carrying $500k in airplane parts stolen, recovered in Florida
A tractor-trailer hauling $500,000 worth of airplane parts was stolen on Jan. 26 in Ocala, Florida, while a husband and wife team on their first day on the job with Rabbit Inc. were eating inside the Petro in Ocala, according to a report from the Gainesville Sun.
The husband called police when he returned to the parking lot after about 20 minutes inside the truck stop and saw the truck was gone. He reportedly told police he had the keys with him and that the truck had been locked.
The tractor was reportedly recovered in Micanopy, Florida, with the locks drilled out, and the trailer was recovered in Wildwood, Florida, both the same day as the theft.
All items, including what was in the cab and in the trailer, were recovered, and the company owner sent another tractor to finish the delivery, the report states.