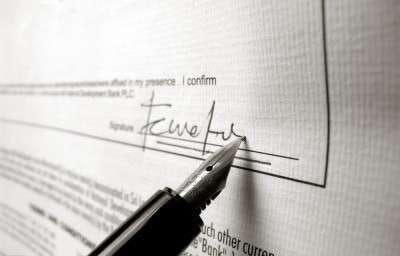 The U.S. Supreme Court made clear Tuesday that arbitration clauses within independent contractors agreements between fleets and owner-operators aren't binding under federal law, but the ruling in some aspects is narrow in its scope, said two transportation attorneys interviewed by CCJ. The high court's decision came in owner-operator Dominic Oliveira's case against major carrier Prime, Inc. (No. 15 in the CCJ Top 250).
The segment of the industry affected by the ruling is large. Attorney Braden Core, a partner at Scopelitis, Garvin, Light, Hanson & Feary, described the ruling as "a broad holding that applies across the country" to "any owner-operator who looks like the plaintiff in the case — a one man, one-truck operation in which he was personally driving the truck."
But the Supreme Court only answered the "narrow questions" brought before it, says Core. Those questions were (1) whether independent contractors have a "contract of employment" with their carriers and (2) whether contractors are exempt from the Federal Arbitration Act enacted in 1925.
In an 8-0 decision, the Supreme Court answered yes to both of those questions, ruling that independent contractors do have contracts of employment and that they are exempt from the Federal Arbitration Act. That means any lawsuits made against fleets from ICs can't be forced into arbitration, even if their contractor agreements include an arbitration clause. Instead, courts will determine whether lawsuits brought by contractors against their carriers will be heard in court or by an arbitrator.
However, the decision only applies to federal law, meaning its impact on independent contractor agreements could be limited, as fleets could still try to force arbitration under state law, says Bob Roginson, chair of firm Ogletree Deakins' trucking and logistics group.
"It does not impact [carriers'] ability to rely on state law," he said. "Carriers are going to need to go back and look at state arbitration laws in the states where they operate or where they have these agreements" to see if they're enforceable at the state level, Roginson says.
The ruling only applies to interstate operations, he says, and doesn't affect contractors and carriers in intrastate operations.
Core agrees that carriers will now have to examine state law to try to enforce arbitration agreements. However, state law in many cases "isn't as favorable as the federal law was" regarding binding arbitration agreements, Core says.
Oliveira can now pursue his original claims, brought in 2015, that he was misclassified as a contractor and should have instead been a company employee, which would make him eligible for benefits and relieve him of costs like truck payments and insurance.
The Supreme Court made no judgment on those claims. The case before the court centered only on the questions regarding arbitration clauses.
Oliveira's legal team lauded the Supreme Court's decision Tuesday, saying in a statement that the "decision will enable so many drivers like Dominic who are not being paid what the law requires to go to court and fight for their rights."
Prime's General Counsel Steve Crawford said the court's ruling is "a disappointing loss."
"As is evident, the high court held onto principles first laid out nearly 100 years ago," he said. "We obviously felt that the court's ruling should have evolved with the law of business and culture. However, when they can hang on to something tied closer to our founding tenets, they tend to do so. We will return to the First Circuit optimistic and prepared to address these allegations on their merits."