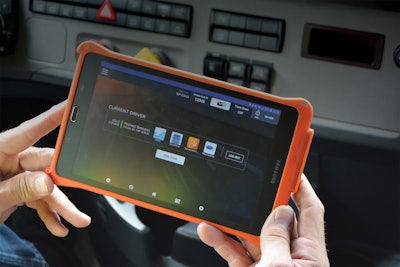 project44 announced that Schneider, a truckload, intermodal and logistics services provider, is using the project44 visibility platform to automate a variety of shipping processes across its transportation management business.
With the platform, Schneider says it can provide shippers and carriers with real-time access to truckload and less than truckload (LTL) shipment information and freight availability, while reducing time spent on manual processes.
Providing shippers and carriers with accurate information on pick-up and delivery times and delays, as well as alternate shipping routes to avoid inclement weather, traffic or events, according to the announcement are among the other benefits.
"Schneider has been a leader in freight innovation for more than 80 years," said Erin Van Zeeland, senior vice president and general manager of Schneider Logistics Services. "Every investment we make is focused on relieving specific pains faced by shippers and carriers. By working with project44, we are able to bridge the supply chain visibility gap with a data infrastructure that also helps us and our shippers optimize transportation operations."
project44 says it has more than 550 global Electric Logging Device (ELD) and telematics data partnerships, and integrations with all major transportation management systems (TMS). The company says its API-based system limits the privacy concerns of driver phone tracking.
In addition to capturing shipment location, project44 uses traffic, weather and road conditions to provide Schneider and its customers with estimated truckload arrival, pickup and delivery times. Lane, location and other performance analytics show areas of opportunity for improving performance.
"We are proud to extend our relationship with Schneider as they continue to lead the pack in using digital technologies to increase efficiency and improve shipping performance," said Tommy Barnes, president of project44.