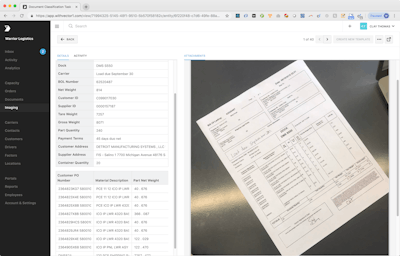 Platform Science has partnered with Vector (previously LoadDocs) to add mobile document capture and workflow software to its IoT fleet management platform.
Platform Science has an open platform that allows fleets to pick and choose which applications they need to maximize efficiency and conduct day-to-day operations. The partnership with Vector adds a document scanning application to the ecosystem.
The Vector web and mobile application allows users to access and transmit load documents into a searchable platform. Drivers capture signature and document scanning via the app and toggle back into workflow with a click of a button. If drivers are stopped by the Department of Transportation or if there is an issue with a load, they can populate supporting documents on the spot.
"Allowing our customers to access Vector through Platform Science is just one more way we are achieving our goal of using and improving technology to maximize fleet efficiency," says Will Chu, CEO at Vector.
With the Platform Science IoT platform, applications remain accessible in areas of little to no cellular reception. Vector is able to store and save information even if it cannot connect to the server at that time, the company says.
"We want enterprise fleets to have access to the best possible apps available for their business needs and we are extremely confident that Vector will add value above and beyond expectations for every driver," says Joe Jumayao, vice president of business development.