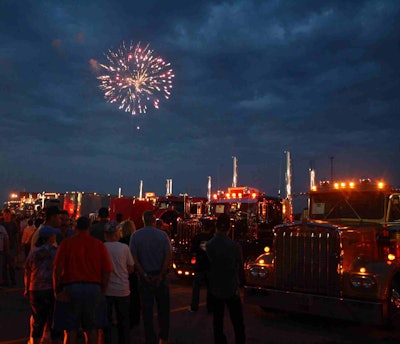 The American Pyrotechnics Association has submitted a petition to the Federal Motor Carrier Safety Administration to add four new members to its existing hours of service exemption during the Independence Day holiday period. A separate fireworks hauler, Extreme Logistics, has also requested an HOS exemption for its 12 drivers during the same holiday period.
APA is requesting that its four new members – Celebration Fireworks, International Fireworks Mfg. Company, Johnny Rockets Display Company and the Wald and Company All American Display Fireworks Company – be added to the group's waiver that allows drivers to exclude off-duty and sleeper-berth time from the calculation of the 14-hour limit, as well as the waiver from the electronic logging device mandate.
The companies' drivers would still be required to keep paper logs in lieu of an ELD between June 28 and July 8 each year of the waiver.
Currently, 53 APA member companies operate under the exemption each year, which is valid through 2020.
FMCSA is seeking public comment on the request, which can be made here through May 20.
The petition from Extreme Logistics requests that the company's 12 drivers be exempt from the 14-hour rule, allowing them to exclude off-duty and sleeper-berth time from its calculation, between June 28 and July 8 during the period of the exemption.
Comments can be made on this request here by May 20.