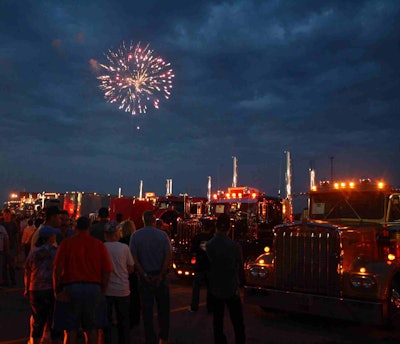 Fireworks-hauling trucking companies who are members of the American Pyrotechnics Association are now exempt from the electronic logging device mandate during the Independence Day holiday period for 2019 and 2020.
The Federal Motor Carrier Safety Administration granted the waiver to the 53 companies that are members of APA that already receive an hours of service exemption during the Independence Day season.
APA requested the exemption last April and received a limited exemption from the ELD mandate for last year's July 4 holiday period. The group said in its request that allowing these companies to use paper logs for the limited period of time they operate would not impact operational safety.
The group also noted that its members use drivers periodically during the year, particularly during the Independence Day season when the industry depends on short-term truck rentals.
In its decision to grant the exemption, FMCSA says the 11-day exemption would not negatively impact safety. The agency also says it conducted "a comprehensive investigation of the safety performance history" of the 53 companies the exemption would cover.
The exemption will be effective June 28 through July 8 in 2019 and 2020.