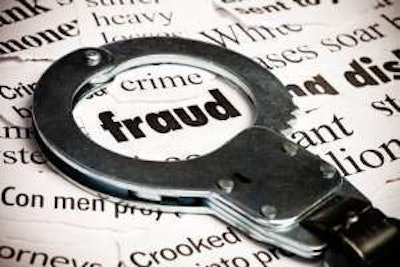 Action in three trucking-related crimes – including a CDL testing scheme, computer-related fraud and felony assault – has recently been reported by the Department of Transportation's Office of Inspector General and the California Air Resources Board.
Trucker convicted of felony assault for striking CARB inspector
A truck driver in California has been convicted of felony assault after being found to have intentionally moved his truck and struck a California Air Resources Board inspector during a roadside inspection.
Truck driver Bhupinder Singhbal was at a Pilot truck stop on April 25, 2016, in Hesperia, California, when two CARB inspectors spotted his older-model Peterbilt and observed it did not have a diesel particulate filter, which is required for older trucks under the state's Truck and Bus Regulation.
In a press release, CARB says the inspectors identified themselves to the driver, who was working on the engine, and asked to inspect the truck. The driver did not cooperate and was about to leave when one inspector went in front of the truck to photograph the license plate. Singhbal then allegedly started the truck, revved the engine and jumped the truck forward, hitting the inspector.
California Highway Patrol officers pulled the truck over, and CARB inspectors were able to complete the inspection. He was cited for not having a DPF and for labeling violations. He was later charged with assault with a deadly weapon.
He pleaded guilty to felony assault and was sentenced to felony probation.
Former Mississippi Highway Patrol employee arrested for CDL scheme
A former CDL tester with MHP, Tonya Davis, was arrested April 18 during an investigation into CDL fraud.
According to OIG, between September 2017 and January 2018, she unlawfully used someone else's name and testing identification and also allegedly stated and represented that applicants passed driver skills tests when she knew they had not taken the tests.
Former Alabama trooper convicted for accessing FMCSA databases without authorization
Former Alabama Highway Patrol trooper Gary Scott Stratton was convicted March 8 of computer-related fraud after pleading guilty on March 5.
Between June 2018 and January 2019, OIG says Stratton accessed FMCSA databases without authorization for financial gain and commercial advantage using his credentials from working as a trooper.
He was working as a private consultant with a company providing motor carrier consulting services in Alabama.