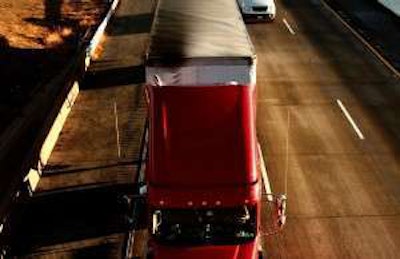 CCJ's Indicators rounds up the latest reports on trucking business indicators on rates, freight, equipment, the economy and more.
Tonnage tumbled in May: In line with the myriad of other trucking economic indicators pointing to slowing freight demand, truck tonnage slipped 6.1% in May from April, nearly canceling out April's 7% gain.
ATA Chief Economist Bob Costello said May's dip was a correction from April's surge. "The economy is still growing, but the recent volatility in truck tonnage fits with a broader economy that is showing more mixed signals. The good news is if you ignore recent highs and lows, tonnage appears to be leveling off, albeit at a high level."
Compared to May 2018, tonnage was up just shy of a percentage point — the smallest year-over-year gain since April 2017.
Other indicators have shown that the typical spring freight boom has mostly failed to materialize this year, due to trade tensions and weather.
Spot rates to slide, contract rates project to hold flat
Per-mile rates on the spot market are forecasted to decline 18 percent in 2019 compared to 2018, according to analysts at freight research group FTR, as freight growth has stalled and market conditions have softened over the past 8 months.
Demand for truck service is "slowing substantially," said Avery Vise, FTR's vice president of trucking, on Thursday in FTR's monthly State of Freight webinar, and the slower market is translating to weaker rates. "But let's be clear, that's coming after a couple of very strong years," for both spot market and contract rates, said Vise. He said FTR projects contract rates to hold flat this year, despite the decline in spot market activity.
Lingering trade disputes with China prompted a wave of imports last October, said Todd Tranausky, FTR's vice president of rail, to get ahead of a new tariff deadline imposed by the Trump Administration. That spike was then followed by a lull in imports, he said, leading to some of the decline in freight movement seen in recent months.
An escalation in trade tensions with Mexico — particularly the tariffs threatened by President Trump recently — "would be painful" for the economy, says Vise. "If we did get involved in a trade war with Mexico, the risks are larger than a trade war with China," he said, because U.S. exports to Mexico are much greater than those to China. "The promise that it would grow U.S. goods production is not a sure thing," he said, due to labor costs and labor availability.