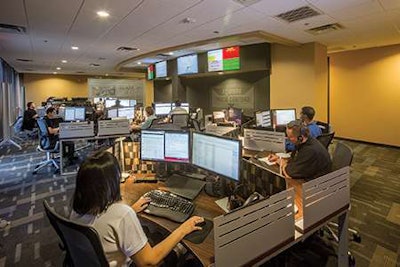 Rush Truck Centers, the largest network of commercial vehicle dealerships in North America, is launching a total service management support package that coordinates, monitors and expedites vehicle repairs and maintenance throughout the Rush Truck Centers network.
The new offering, called RushCare Complete, provides fault code monitoring, access to online parts and two-way communication on repair status and service history.
"For more than 50 years, we have been focused on expanding the solutions we offer to our customers, and RushCare Complete is no exception," said W.M. "Rusty" Rush, chairman, chief executive officer and president of Rush Enterprises, Inc. "We continue to invest in technologies and people to provide unparalleled service that helps keep our customers on the road."
A dedicated RushCare Service Concierge team will contact customers to schedule and manage required maintenance and repairs — including roadside assistance — for all makes and models of trucks. The team also sources parts to expedite each repair.
For RushCare Telematics customers, fault code monitoring for all vehicle makes and models is offered as part of RushCare Complete.
Also included is access to RushCare Parts Connect and RushCare Service Connect. RushCare Parts Connect gives users a web portal to search and check availability of parts and place orders for pick-up, shipping or local delivery. RushCare Service Connect offers 24/7 access to vehicle repair status and service history and two-way communication.
For a limited time, by Sept. 30, 2019, RushCare Complete is included for 12 months with the purchase of new International MV Series vehicles at Rush Truck Centers nationwide.