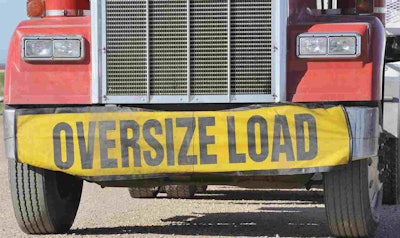 Fleets and owner-operators are being asked by the Indiana Department of Revenue to allow extra time for oversize/overweight permits to be reviewed and issued.
The department says summer is peak season for both carrier permitting requests and Indiana road construction, causing higher levels of permit volume and complexity.
DOR says most basic permits are issued within three business days. Permits with complex routes or routes that require Indiana Department of Transportation district approval or an Indiana State Police escort will take additional time to process.
"Standard routes can be used for only about 40% of OSW permit applications," says Indiana Motor Carrier Services Director Randal Boone. "Complex routes, including when a route is under construction, requires MCS permitting specialists to utilize physical maps and other resources to manually analyze the load and route to develop a safe alternative. In some cases, this takes up to three times longer than our normal process."
To reduce the chances of a permit being delayed or rejected, the department encourages applicants to plan or check their route on INDOT's Truckers' Info website before applying.
A new permitting system is in the works that will improve service and speed, the department adds. It is expected to launch this winter.