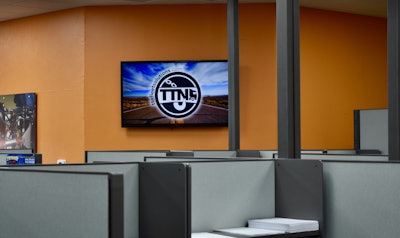 TTN Fleet Solutions is now providing Emergency Roadside Services (ERS) to Mckinney Trailer Rentals, a provider of equipment rentals and leases in the Western United States and Texas with headquarters in Brea, California.
Specifically, TTN will provide overflow, night and weekend support to Mckinney's internal maintenance team, which offers maintenance and ERS services to its customers.
"Mckinney Trailer Rentals is a growing organization," said Jim Coffren, TTN's vice president of sales. "They're emerging as one of the prominent trailer leasing and rental companies in the industry. As Mckinney expands, they will continue to provide exceptional support to their customers and we are glad Mckinney selected TTN as a service provider."
"The support of customers is at the forefront of our concerns," said Dave Tavares, president of Mckinney Trailer Rentals. "Our intention was to find the right partner to ensure that we met our customers' needs. We were attracted to TTN Fleet Solutions due to the sophistication of their technology, the expertise of their people and their convincing response to our careful RFP process."
TTN manages breakdown events, from assigning service providers to ensuring the work is performed as requested, and that no more time, labor or materials are used than necessary. The company also audites every invoice they manage.
"Mckinney Trailer Rentals has an in-depth understanding of their ERS events which makes this relationship a seamless fit for TTN," added Josh Dill, director of business integrations for TTN Fleet Solutions.