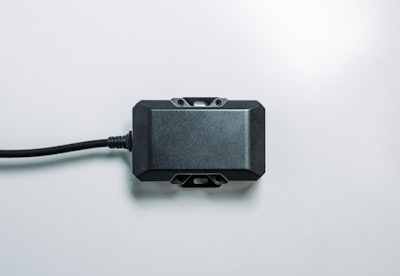 Transport technology services company EROAD added a new asset tracking product that is integrated into its ELD and compliance platform. The new EROAD Asset Tracker is a weather-proof product for tracking trailers, equipment and other powered assets on the same platform as they manage their fleet.
"We are helping our customers achieve even better control over their fleet and operations, giving them a single dashboard to monitor and manage all of their vehicles, and now also their powered assets: whether tractors, trailers, or construction equipment," said Norm Ellis, President of EROAD North America.
EROAD's Asset Tracker has an ETrack Wired device that comes with 4G connectivity, IP66 weatherproof enclosure, internal antennas for GPS and wireless, and a built-in accelerometer. Any 12- or 24-volt power source runs the unit and charges the battery. Devices last up to 3 months on battery power alone when not being charged at one ping per day.
"When EROAD mentioned asset trackers to us, we were immediately on board. EROAD is very user friendly and comprehensive for our needs," said Shawn Gnipper, fleet administration manager of Wagner Hardwoods in a press announcement. "Now with our trailers being tracked on the same map as the rest of our fleet, we have the visibility we need to manage our loads, and better manage our fleet."
EROAD Asset Tracker can automate yard checks, simplify reporting of miles travelled or engine time by asset for timely preventive maintenance, the company says, as well as be used for proof of service reporting and detention time monitoring.