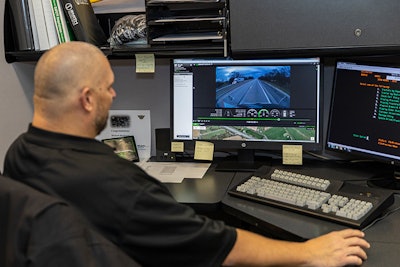 Innovations in driver safety systems give drivers and fleet managers information to make split-second decisions, but the same information can be a liability if not properly managed and acted on.
Smith Transport uses safety products from multiple vendors. Each serves a different purpose, from the electronic driver logging software it uses from Omnitracs for hours-of-service compliance and the weigh station bypass app from Drivewyze, says Eric Nelson, vice president of safety and recruiting.
Tractors are also equipped with advanced driver assist systems (ADAS) for roll stability control and collision mitigation. Peterbilt trucks in the fleet use a radar-based Bendix Wingman system and its Freightliners have a similar technology called Detroit Assurance.
Both of the ADAS systems monitor following distance and give drivers instant alerts if their distance is unsafe relative to speed. They also actively engage throttle and braking controls as needed to avoid rear-end collisions and rollovers.
Smith Transport uses other information sources to assess driver safety. For a higher-level view of safety trends, the company is using scorecard products from TPI and Vigillo.
"Pulling all of that [data] together makes us a better company and a safer company," Nelson says. "Not because we spend the money for the technology but because it's actually information that we use every single day."
Every employee in the fleet's safety department is accountable to KPIs from these and other systems to mitigate risk.
"We try not to attack an issue after the fact," he says. "We pride ourselves on being proactive."
By implementing the SmartDrive System, the company has a dashboard that "really tells the story" about drivers and critical safety events to proactively manage accident risk, Nelson says.
The SmartDrive system calculates safety scores that represent the observed rate of risk for every driver based on numerous behaviors such as speeding, following distance and aggressive maneuvers. The scores are normalized by hours and miles driven. The higher the scores, the higher the risk of collision.
A dashboard shows the scores together with video clips and data of risky events. A second-by-second timeline for each video shows the driver's speed, braking inputs, following distances, alerts from the ADAS systems and more.
"All of that [data] comes together and helps us to give drivers a very accurate coaching session," Nelson says. "What we are trying to do is coach the driver, mitigate risk and change behaviors before it becomes a collision and a terminating offense."
By using the event data, management discovered the ADAS technology sometimes gives drivers false alerts. Drivers told management about the problem, but before SmartDrive, "we only had the driver's word," Nelson says.
Reviewing events triggered by unsafe following distances have proven that drivers are often correct. On some occasions, like when going through an overpass, the ADAS systems gave false alerts.
"We were able to identify that kind of stuff," he says. "Another thing we noticed is there are so many alerts going on in the tractor right now. It's really overwhelming to the driver."
On some occasions, management also found drivers ignoring legitimate alerts for unsafe following distances and speeding. "We didn't see the driver slow down, and we didn't see the driver back off on following distance. They just become immune to all of it. They wrote it off," he says.
With these insights, driver trainers at Smith Transport are able to coach drivers who ignore alerts.
"A lot of companies out there don't invest in video technology because they've invested in [ADAS] technology. They believe that it is enough to change behavior. I'm here to tell you it doesn't," Nelson says.
A sign greets drivers at Smith Transport's gates: "Maybe you can afford the ticket, but can you afford the price?" The message takes on deeper meaning for drivers in an orientation training meeting on Wed., Dec. 11. Read more »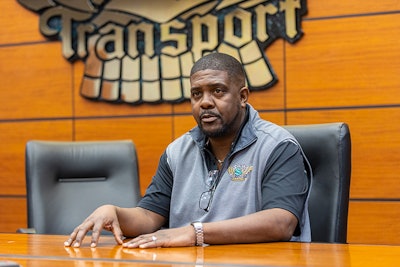 Eric Nelson, vice president of safety and recruiting, was not comfortable with drivers using personal dashcams. He wanted Smith Transport to have a viable solution to quickly investigate accidents and incidents, and proactively coach drivers to lower their risk. Read more »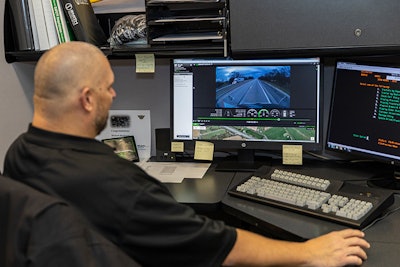 Smith Transport uses safety products from multiple vendors to assess driver safety. Every employee in the fleet's safety department is accountable to KPIs from these systems to mitigate risk. Read more »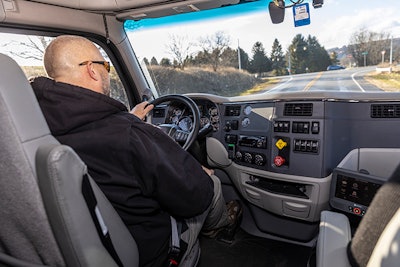 Staying on top of risky driver behaviors captured by a video safety platform has required a major shift in driver training strategies. Read more »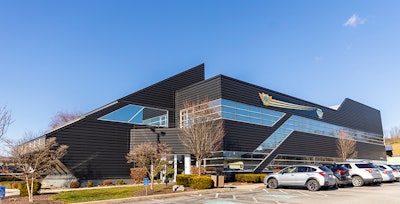 Racing into 2020: Smith Transport shifts business and safety strategies to fast-track growth
Smith Transport is entering 2020 with momentum for growth with a business strategy and new safety technology to proactively assess and manage risk. Read more »