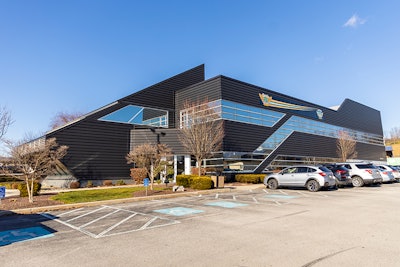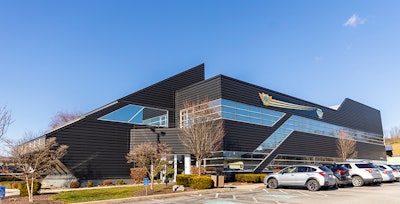 Sport trophies in a hallway cabinet at Smith Transport's maintenance building look nothing like the awards for customer service and safety displayed in its main office.
The trophies go back to the early 1980s for winning sled pulls and drag races. Company founder Barry Smith's custom V-12 semi, the "Black Tornado," beat Corvettes on the drag strip and once recorded the fastest quarter mile at the local racetrack: 113 mph in 12 seconds.
Sled pulls and drag races helped relieve stress from 18-hour workdays. The drivers, mechanics and office staff of Smith Transport were part of a racing team.
"It was always a fun thing to go out and be a part of that with them," Smith tells CCJ on Dec. 11, standing by a flatbed table in the company's office in Roaring Spring, Pa. The office has the architecture of a black semi-trailer.
Smith also enjoyed friendly competition with industry executives. He recalls a visit in 1984 from Glenn Brown and Herb Schmidt with Contract Freighters, Inc. (CFI) when the duo raced Freightliners up Pikes Peak in Colorado. They had built a truck with twin engines, but it "couldn't hold a candle" to the Black Tornado on the drag strip, he says.
The culture of Smith Transport centered on people, and weekends at the racetrack became part of its early identity. "Treat [employees] like you want to be treated," is how Smith describes his business philosophy. "Let them know that they matter, like they are part of the family."
Like most trucking companies, Smith Transport downsized in 2009 to survive the Great Recession and continued to shrink its iconic fleet of black, long-nosed Peterbilts through 2017. That trend reversed in January 2018, and since then its truck count has grown by 60%.
Entering 2020, Smith Transport now has more than 900 drivers and a turnover rate of around 50 percent, far below the average in the trucking industry for large carriers.
Planning for growth
In January 2018, Smith's succession planning led him to appoint Todd Smith as the new president and chief executive officer.
Todd and Barry have known each other for more than 15 years. Todd Smith refreshed the company's business model from a more traditional, over-the-road trucking company to an asset-based third party logistics (3PL) provider. Besides having dry-van operations, Smith Transport expanded with flatbed, warehousing and logistics services.
Smith Transport also reorganized its dry van and flatbed operations into dozens of "micro fleets" that tailor to individual driver preferences for mileage, home time and other job attributes.
"When we bring a driver into Smith Transport, we are trying to bring that driver into that company that fits their needs," says Todd Smith. "The driver is our number one customer. A lot of people say that in the trucking business. We execute it here."
Under Todd Smith, the company has become very process-driven. "We measure everything down to a KPI," he explains. And when he asks staff members a question, "I expect them to answer with a number. If you can't answer with a number then we are not doing our job correctly."
On that front, the company recently began using new safety technology to be able to proactively assess and manage risk. That development started in the summer of 2019 with evaluation and testing of video-based driver safety systems.
Management consulted with drivers and office staff during a side-by-side pilot test of two market leading products. Trucks that now pass through Smith Transport's maintenance facility today are being outfitted with technology from SmartDrive Systems, which technicians install and activate in about 20 minutes.
Each of the articles below detail how Smith Transport uses the technology in concert with business and safety strategies to enter 2020 with momentum for growth.
Click on one to learn more:
A sign greets drivers at Smith Transport's gates: "Maybe you can afford the ticket, but can you afford the price?" The message takes on deeper meaning for drivers in an orientation training meeting on Wed., Dec. 11. Read more »
Eric Nelson, vice president of safety and recruiting, was not comfortable with drivers using personal dashcams. He wanted Smith Transport to have a viable solution to quickly investigate accidents and incidents, and proactively coach drivers to lower their risk. Read more »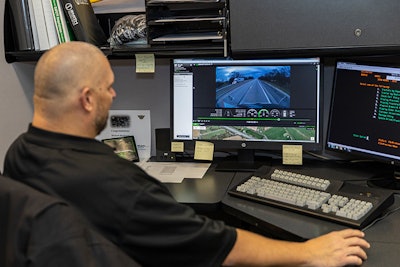 Smith Transport uses safety products from multiple vendors to assess driver safety. Every employee in the fleet's safety department is accountable to KPIs from these systems to mitigate risk. Read more »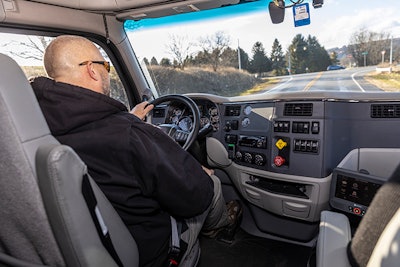 Staying on top of risky driver behaviors captured by a video safety platform has required a major shift in driver training strategies. Read more »