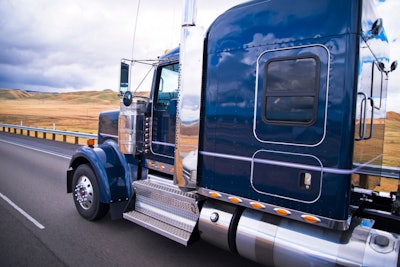 CCJ's Indicators rounds up the latest reports on trucking business indicators on rates, freight, equipment, the economy and more.
Rates finding footing, DAT says — a positive for 2020 outlook
Despite a decline in freight volume in December, spot market rates surged in the month, according to DAT's monthly Truckload Freight Volume Index. Though rates have climbed every December over the past five years, the 2019 gains were "stronger than usual," DAT reports, with van and reefer rates climbing to their highest point since January 2019.
"Our rate forecast indicates that van pricing should be flat in the first quarter of 2020 compared to Q4 2019, with upside potential of 3 to 5 percent," said Ken Adamo, head of analytics at DAT Solutions. "The forecasting model will respond in real time to any disruptions in the timing of weather events, trade tensions, and the spring shipping season. In the spring we expect year-over-year rate comparisons to turn positive for the first time since September 2018," he said.
Truck tonnage rose 3.3% in 2019
Truck tonnage, a measure of freight demand, rose 3.3% in 2019 from the year prior, according to the American Trucking Associations, which tracks tonnage monthly via its For-Hire Truck Tonnage Index. That's half of the 6.7% growth in 2018 — in line with the widely reported notion that trucking growth slowed in 2019, but didn't retreat.
Tonnage climbed 4% in December, ATA reported Tuesday, closing out a year of choppy month-to-month freight demand.
"Last year was not a terrible year for for-hire truck tonnage, and despite the increase at the end of the year, 2019 was very uneven for the industry," said ATA Chief Economist Bob Costello. "The overall annual gain masks the very choppy freight environment throughout the year, which made the market feel worse for many fleets. In December, strong housing starts helped advance the index forward."
Market conditions to drift in carriers' favor?
In November, market conditions for shippers continued to gain strength, while conditions for carriers further weakened. That's according to FTR's latest monthly Shippers Conditions Index and Trucking Conditions Index.
However, FTR predicts that conditions for shippers likely have peaked, while conditions for carriers could gain steam.
"Capacity is forecast to slowly tighten over the course of 2020, which will lead to slightly worsening conditions for shippers. Truck capacity is expected to slowly increase to its historical range this year, causing shippers to examine rail and intermodal alternatives as the increased truck utilization pushes truck rates higher and makes alternatives more attractive," said Todd Tranausky, VP of rail for FTR.
"Conditions certainly are not as good as trucking companies would like, but fundamentally they are not as bad as people may hear," says Avery Vise, VP of trucking at FTR. "We continue to see many business failures, but the principal driver appears to be trucking insurance costs, not market fundamentals. Capacity utilization is low but stable. Weakness in manufacturing especially has dampened freight demand, but solid consumer spending and improving construction activity are holding up a floor on volumes."