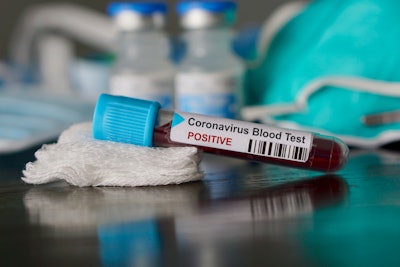 Trucking news and briefs for Thursday, March 26, 2020:
Fleet input sought in study of coronavirus impacts on trucking
A new study being conducted by the American Transportation Research Institute is aimed at understanding the impacts the novel coronavirus pandemic is having on trucking operations.
The research, being conducted jointly with the Owner-Operator Independent Drivers Association Foundation, focuses heavily on a survey that asks for input from fleets and truck drivers who are encountering COVID-19 impacts, such as limited shipper access, changing distribution patterns and traffic-related issues.
Anyone involved in trucking operations is encouraged to respond here.
"Our goal is to complete the data analysis as quickly as possible, as it can provide important guidance to public and private decision-makers. The COVID-19 pandemic is a moving target, and we can't afford to design policies and supply chains around guesswork," said Dan Murray, senior vice president at ATRI.
Pennsylvania reopens more rest areas, facilities
The Pennsylvania Department of Transportation is reopening indoor facilities at 23 select rest areas across the state to all motorists, including the 13 facilities in critical locations that were reopened March 18 with portable restrooms and handwashing facilities.
Open locations include seven along I-79, eight along I-80, six along I-81, and two along I-84. A full list of open locations can be found here.
PennDOT's 30 rest areas were temporarily closed statewide on March 17 in response to Gov. Tom Wolf's mitigation guidance regarding COVID-19 to ensure that proper safety and sanitation protocols were in place, according to a statement from the agency.
All reopened rest areas will return to normal service with additional cleaning and maintenance.
Sapp Bros. truck stops suspend paid parking
Independent truck stop chain Sapp Bros. announced Tuesday it is suspending truck parking during the novel coronavirus pandemic.
"Effective immediately: In response to COVID-19, we're suspending paid parking at all our locations for the time being," the company said in a statement. "All truck parking is free for now. We remain open at all locations to serve you. Thank you, drivers!"
The company operates 17 truck stops in Utah, Wyoming, Nebraska, Iowa, Kansas, Missouri, Illinois and Pennsylvania.