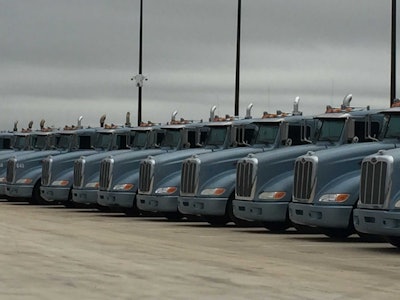 Trucking stakeholders are forming a line of support and asking Congress to suspend the Federal Excise Tax (FET) on heavy trucks and trailers.
The World War I-era fee has grown from 3% to 12% since it was instituted in 1917, and adds between $12,000 and $22,000 to the cost of a new truck. The tax has been under fire for a number of years, but consistently fails to get the sweeping support needed to repeal it.
Wednesday, NTEA joined National Auto Dealers Association (NADA), American Trucking Associations and more than 100 other state and local organizations calling on Washington to shelve FET through 2021 as lawmakers consider additional legislation to respond to the coronavirus pandemic and assist with economic recovery. The Association for the Work Truck Industry, NTEA represents more than 2,100 companies that manufacture, distribute, install, sell and repair commercial trucks, truck bodies, truck equipment, trailers and accessories.
The Modernize the Truck Fleet (MTF) coalition – an industry coalition formed to build support for the repeal of FET and to identify funding options to replace it, mostly spearheaded by NADA and its American Truck Dealers arm – sent a formal letter to congress Tuesday noting its belief that "the suspension of the FET would serve as an extremely effective and immediate policy to spur the sales of newer, cleaner trucks, which would retain jobs in the trucking sector and help rebuild our economy."
ATA President and CEO Chris Spear said the trucking industry was not seeking FET suspension as form of "bailout," rather "a tax holiday [that] would be good medicine to help with liquidity and to stimulate the purchase of newer, safer trucks and trailers."
Orders of new trucks and trailers are hovering near historical lows and aren't forecast to improve in the near term amid economic uncertainty and volatile freight volume and rates.
Class 8 truck orders for March sank to just 7,400 units – their lowest point in a decade – as uncertainty over the duration of the COVID-19 crisis limited orders to only those that fill immediate needs.
More than 40% of respondents to a weekly CCJ survey that measures the coronavirus' impact on motor carriers indicate that they have already canceled truck (21%) and/or trailer (20%) orders this year.