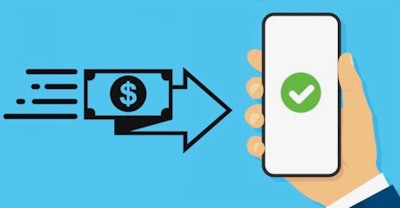 Apex Capital has a new blynk digital payment system for its factoring clients to get paid in minutes after their freight invoices are processed.
With blynk, Apex can give immediate cash flow to factoring clients who elect to receive payment through bank debit cards, Zelle or direct DDA transfer. Apex plans to continue to grow blynk's financial network and integrate additional digital payment service platforms.
Additional blynk benefits include:
No incoming wire fees at most banks
Money sent right into client's bank account
Funds available for immediate withdrawal
Supported by most financial institutions nationwide
"At Apex, we have worked tirelessly to create a near real-time, digital payment system that accommodates our clients, because we know that trucking isn't and never will be a 9-5 job," said Brian Carlgren, chief strategy officer.