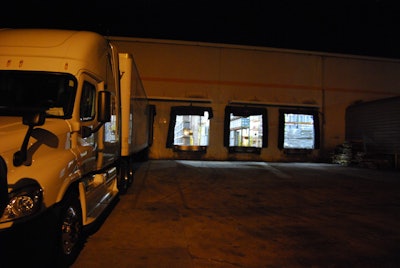 Federal Motor Carrier Safety Administration chief Jim Mullen said Tuesday that his agency is looking into claims filed by carriers that brokers have violated federal laws around rates transparency.
He spoke in a general session of the Truckload Carriers Association's Virtual Safety and Security Meeting on Tuesday. He indicated that efforts were ongoing to enforce federal regulations that gives carriers the right to request from brokers a copy of brokers' records with shippers, specifically around brokerage fees and what shippers ultimately paid a broker to move a load.
Mullen said the agency had received allegations of violations of the provision – instances where a motor carrier hadn't signed away its right to review a transaction record, which some brokers require in their contracts, yet the broker failed to "provide the data required by the regulation," Mullen said. "It's not a lot" of cases. "Maybe five to ten allegations. … We're investigating those. There's been a notice of violation issued to a broker that didn't provide it and we verified that the motor carrier didn't waive it."
As CCJ explored in May, many carriers had been crying foul on brokers in the COVID-19 downturn, alleging that freight intermediaries were using market conditions to squeeze them on rates. One remedy circulated to that, at least in the long-term, is for carriers to ask brokers for records as to what shippers paid for a load — which brokers are required by federal law to provide.
Mullen also signaled FMCSA's willingness to explore the issue of brokers "trying to circumvent the process by requiring the waiver" of a carrier's right to review the record in contracts, he said, and "if the motor carrier doesn't waive it, then they get blackballed" by that broker.
He urged attendees of the virtual summit to keep an eye on the Federal Register for a request for public comment on the petition and related issues.
"You have to look at this with an eye of what is within the agency's statutory authorities," Mullen said. "You could say that it makes sense that the FMCSA regulate and prohibit these contractual waivers, but then do we have the authority to even do that?"
Mullen recognizes the frustration among many, especially smaller carriers, about the slow pace at which the agency is working on the issue. "I know that some folks are dissatisfied at the pace [at] which the agency's working," he said. "Some folks are dissatisfied that we aren't already taking action against those brokers who do have [contract waivers] in their broker-carrier agreement, and I would say this is what the process is for. Hence why we're going to do the notice and comment period."
Other federal agencies, he added, were involved in this particular issue, too – those less likely to speak publicly, or even to him, about their work, he suggested.
–Tom Quimby and Todd Dills contributed to this report.