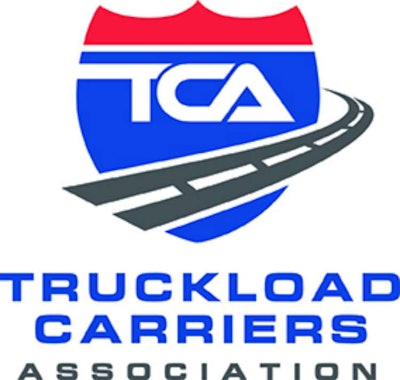 With a nod to the successes of its past while reshaping its future efforts, the Truckload Carriers Association touted its new "Truckload Strong" vision as more than just a slogan at its 81st Annual TCA Convention in Las Vegas. The association says it represents a new way forward in its push to be a leader in advocacy for truckload-related issues.
"The business imperative of being 'Truckload Strong' is shown to promise a membership that is more engaged than ever before, dedicated to telling our story and improving upon our industry safety record, using data-driven information that leads us to support sensible regulation," said John Lyboldt, TCA president.
As industry issues like electronic logging devices, sleeper berth flexibility, F4A and infrastructure development become more truckload-centric, Lyboldt said TCA members have become increasingly vocal as to their needs and the direction in which the association needs to move. "Those are topics of discussion on which we should not listen in on, but we should lead," he said. "Today our advocacy efforts are not defined by following by someone else's lead, but rather leading ourselves."
But Lyboldt recognized this was not always TCA's strength, but also emphasized that is now changing.
"Starting from the beginning, we have let others across the industry dictate to us what we should be doing. We need to be doing that ourselves," said Lyboldt. "'Truckload Strong' is an epiphany that we should not just be in the line, but rather at the front of the line, to not let others decide what we do but rather determine that for ourselves.
"We not only tell our story, but we live it every day, he added. "Truckload is not easy, we truly have to be driven to make it work and especially in our advocacy efforts that defines a great deal about who we are."