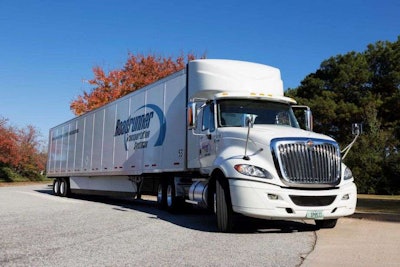 In its now year-long march to ward off financial insolvency, Roadrunner Transportation (No. 31, CCJ Top 250) announced Monday it has sold off three more of its truckload subsidiaries, leaving the company solely with its less-than-truckload operations.
The company also announced it has added Paul Svindland, CEO of STG Logistics and former CEO of Celadon, to its Board of Directors. Svindland was CEO of Celadon when the company suddenly ceased operations last December.
The latest divestments by Roadrunner, part of a string of divestitures by the company dating back to last fall, includes the sale of Rich Logistics, Integrated Services (ISI) and Roadrunner Temperature Controlled (RRTC Holdings).
"With the actions announced today, we have completed our evolution from a troubled roll-up to a focused, national LTL carrier," said Chris Jamroz, executive chairman of Roadrunner. "We are eternally grateful to our team for the long hours and hard work through the prolonged period of transition."
Since November, the company has sold off its intermodal, flatbed and warehousing businesses, and its subsidiary Stagecoach Cartage. For 2019, Roadrunner reported a net loss of $266 million. Likewise, it's former CFO is under investigation for allegedly altering the company's financial statements.
However, with the string of sell-offs, President Frank Hurt said Roadrunner has "the healthiest balance sheet in the company's history."