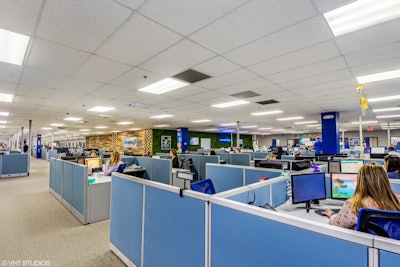 Most freight analysts expect the recovery that began in the latter half of 2020 will continue through the first half of 2021, and possibly last all year.
Forecasting firm FTR predicts contract and spot rates will increase by 10% this year. Similarly, data analysis leads Michigan State University Associate Professor of Logistics Jason Miller to say truckload contract prices in 2021 will rise by 8% relative to early 2020 levels.
Despite favorable conditions for business growth, asset and non-asset transportation and logistics providers are constrained by factors that include longer lead times for new truck orders, a shortage of qualified drivers, and increased competition for capacity in the spot market and contract lanes.
Growth strategies that worked in the past may no longer be soluble, especially with increased competition in the market. Some companies have developed innovative business models and technology to gain an edge by more quickly and efficiently managing capacity.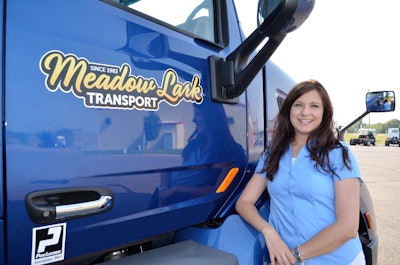 Bringing in owner-operators
One company that is executing on growth plans for 2021 is Meadow Lark Transport, an asset-based third-party logistics (3PL) provider in Billings, Montana.
"We expect to grow by 100 more trucks this year," said Mike Kandas, chief operating officer at Meadow Lark.
The trucking side operates 450 trucks to power a fleet of dry van and flatbed trailers. The brokerage acts as Meadow Lark's salesforce with employees and agents booking a large share of loads for the fleet and managing relationships with thousands of partner carriers.
Both sides of the business plan to add capacity by recruiting owner-operators. The fleet is now comprised of 40 company drivers and 410 owner-operators.
Meadow Lark pays contractors on a percentage of load revenue and gives them full control of their load choices. Drivers have an internal load board and an office support team to assist with load planning. They can also use the agent network of its brokerage business to find loads. Additionally, they can book loads from pre-approved freight brokers.
Kandas uses "freedom drivers" to describe those who choose to exercise that last option. The share of drivers who book loads from external freight brokers is less than 10%, he said. Meadowlark pays its freedom drivers the same percentage of load revenue, but charges rent when using company trailers. Drivers are paid within two days of submitting proof-of-delivery receipts for all loads.
One of the main attractions for recruits is the opportunity that Meadow Lark gives owner-operators to get into a new truck with no money down. Meadow Lark has been working with PacLease since 2018 to bring fuel-efficient Kenworth T680s and Peterbilt Model 579s spec'd with refrigerators and other driver amenities into the fleet. The trucks average between 7.5 and 8 mpg, Kandas said.
Meadow Lark is the guarantor on leases for contractors, which makes it possible for drivers who have little or poor credit to get into a new truck. Once the 60-month lease term ends, drivers can trade or buy their trucks at fair market value. The lease covers all maintenance for the full term and includes a free rental vehicle from PacLease if drivers ever have a breakdown, he said.
Managing carrier relationships
Non-asset transportation providers are fishing for capacity from the same pond. To cast a wider net in this market of tight capacity, 3PLs and brokerage operations have to be able to manage carrier relationships at scale.
Mark Ford, chief operating officer of BlueGrace Logistics, has more than 25 years of experience working for some of the industry's largest 3PLs. About four years ago he came to BlueGrace Logistics, headquartered in Tampa, Florida, and set out to improve the technology used by carrier account reps to manage relationships and execute transactions.
BlueGrace built its foundation on less-than-truckload shipments before expanding to truckload and multi-modal shipments. A recent acquisition of Anthem Logistics added a large volume of temperature control business, along with specialized flatbed and overweight shipments.
"We have grown massively over the last three to five years," Ford said.
As a 3PL, BlueGrace Logistics has contracts with shippers that outsource a large portion of their freight. The only way carriers have access to this freight is to do business with BlueGrace.
"That is a big deal for the carrier community," he said. "If they know you have access to freight that they don't have access to anywhere else, and it fits in their network, that is an advantage to us."
The company organizes carrier account reps into teams in geographical regions to develop market expertise in each area, Ford said. The reps use a proprietary customer relationship management (CRM) system called ORCA to have all of the relevant data at their fingertips to find and contact the best possible carriers for loads.
The ORCA platform aggregates and stores carrier data in dedicated servers. Some data is updated automatically from external data sources. Overall, BlueGrace collects data on 250,000 carriers, he said, though not all have gone through its compliance and onboarding process. BlueGrace has about 50,000 carriers under contract but uses a fraction of this capacity on a daily basis.
"The great thing about the approach we have built is that every touch we have with a carrier we look at as an interaction, not a transaction," he said. By aggregating the data and using a Power BI engine from Microsoft, "we can filter through hundreds of thousands of data pieces."
To better manage those relationships, Ford said BlueGrace is developing new features in ORCA to predict transactions and analyze data about when and where carriers are posting trucks to "get out in front" of market swings, he said.
"Regardless of what technology you have, you still have to give your core carriers the first crack [at new loads] so they will stick with you through market swings," he said. "It's about how you maintain relationships and utilize those relationships."
BlueGrace is developing integrations between ORCA and external platforms used by carriers that will make it easier to do business. For example, it uses a cloud-based Trucker Tools platform for load tracking, which has already been adopted by hundreds of thousands of owner-operators and small carriers.
Within the next 30 days, Ford said the company plans to have an application that automatically matches freight and gives carriers visibility to when and where loads will be available. These predictive load matching capabilities will be integrated with Trucker Tools for BlueGrace to offer carriers one-click booking of loads, he said.
Tight capacity in 2021 is changing how transportation companies formulate plans for growth by focusing on creative ways to put more assets to work, whether those assets come from internal or external sources.