Trucking news and briefs for Wednesday, Nov. 10, 2021:
CFI reorganizes into five divisions
CFI, a subsidiary of TFI International (CCJ Top 250, No. 7), announced it has reorganized and expanded into five service categories – three asset-based services with Truckload, Dedicated and Temp-Control; and two non-asset services, Mexico and Logistics.
To form the dedicated service, Transport America rebranded and integrated into CFI. This dedicated portion will continue to grow in January 2022 when the former UPS Freight Dedicated division, currently branded TForce Freight Dedicated, also rebrands to CFI.
The Temp-Control service's formation began earlier this year when CFI expanded into refrigerated transportation through TFI International's acquisition of MCT.
"We have listened to our customers and reorganized our companies to provide a more complete array of services under a common brand, streamlined lines of communication and more convenient and responsive customer experience," said Greg Orr, president of CFI. "With a strong portfolio of asset-backed, non-asset services as well as superior coverage of North America, we believe that CFI today offers an elite transportation and logistics experience providing significant competitive advantage."
One of the two non-asset services, CFI Mexico, is a cross-border service built on partnerships with Mexican carriers for 36 years. CFI Mexico operates an owned LTL network within Mexico and provides in-country truckload transportation through a consortium of nearly 200 C-TPAT certified Mexico carrier partners.
Also non-asset, CFI Logistics is a third-party logistics provider offering full-truckload, less-than-truckload, port services, warehousing, expedited, air freight forwarding, Autogistics (specific services for Tier 1 automotive suppliers and manufacturing plants), as well as other trucking services, including cross-border Canada and Panama service.
North Dakota, Minnesota extend drought-prompted HOS waivers
Emergency declarations that waive hours of service regulations for certain truck drivers in North Dakota and Minnesota were recently extended in each state. The waivers in each state were first granted due to extreme drought conditions affecting the livestock industries in the states.
The North Dakota waiver is effective through Nov. 23, while the Minnesota waiver is effective through Dec. 3.
The Federal Motor Carrier Safety Administration's Western Service Center Regional Field Administrator extended the North Dakota waiver for drivers transporting water and livestock feed, including hay. According to the waiver, more than 90% of the state is under severe drought conditions resulting in a significant impact on maintaining adequate supplies of water and livestock feed.
Minnesota Gov. Tim Walz renewed his state's declaration, which has been in effect since July. Over 35% of the state is still in severe or extreme drought, according to the waiver. In Minnesota, drivers hauling hay, forage, and supplemental feed commodities including but not limited to corn silage, distiller grain, and beet pulp can utilize the waiver.
Paccar exec named Influential Woman in Trucking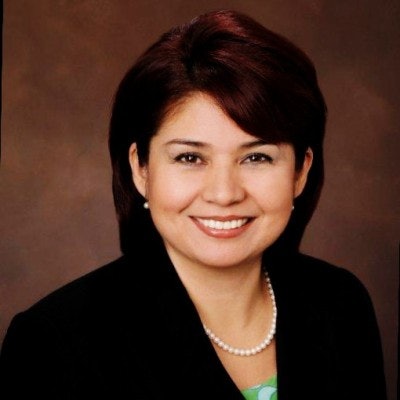 Lily Ley, vice president and Chief Information Officer for Paccar, has been named the 11th annual Influential Woman in Trucking by the Women in Trucking Association and Freightliner Trucks.
The winner was announced during the WIT Accelerate! Conference & Expo in Dallas, Texas.
Ley is an experienced technology and IT executive, mentor to aspiring students, and passionate advocate for more inclusive workplaces for women. In her role as vice president and CIO for Paccar, Ley leads the information technology (IT) division and the modernization of IT for the Digital Age. She brings a customer-first mindset, a focus on applying innovation to deliver tangible business benefits, and a relentless pursuit of enhanced business efficiencies.
The Influential Woman in Trucking award recognizes women in the trucking industry who make or influence key decisions, have a proven record of responsibility, and mentor and serve as a role model to other women. The award was developed in 2010 to honor female leaders in trucking and to attract and advance women within the industry.
Finalists for the 2021 Influential Woman in Trucking award also included Eileen Dabrowski, Director of Learning, Development and Marketing, ReedTMS Logistics; and Amanda Schuier, Chief Operating Officer, Quality Transport Company.