Trucking news and briefs for Friday, March 10, 2023:
NMFTA names new enterprise security director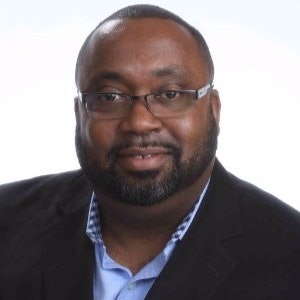 The National Motor Freight Traffic Association (NMFTA) has announced that Antwan D. Banks has joined the organization as director of enterprise security.
In his position, Banks will lead the enterprise side of cybersecurity – a critical role in safeguarding the trucking industry against cyber attacks as the industry continues to digitize.
To that end, he will serve as the leader of NMFTA's extensive team that works with the industry on cybersecurity, and will lead all programs, outreach efforts, and cyber projects – including industrywide education initiatives, the establishment of key standards and, of course, NMFTA's Digital Solutions Conference on Cybersecurity that is held each fall.
"Antwan has an outstanding track record of success safeguarding enterprises against the threat of cyber-attacks," said NMFTA's Executive Director Debbie Ruane Sparks. "After nearly a decade cultivating security programs and training staff to guard against threats in the transit realm, Antwan is an ideal choice to lead this critical imperative for the trucking industry at NMFTA."
Sparks added that as an Operation Desert Storm veteran who has "proven his understanding of sacrifice and service," Banks' experience "aligns perfectly to our involvement with organizations like Wreaths Across America and maintains our organization's spirit of supporting our military."
Banks most recently served as director of cybersecurity for the Metropolitan Atlanta Rapid Transit Authority for nine years, ensuring that the authority would be well-protected by focusing on security tools, training, budgeting, strategic and tactical directions, intelligence programs, incident response and many other crucial priorities.
He also coordinated with state and federal agencies to proactively protect the Authority's enterprise and train control networks.
"Because of the essential leadership role NMFTA is taking to protect the trucking industry's cybersecurity, I am thrilled to join the organization at this time and take the lead on enterprise security," Banks said. "The security of the trucking industry is critically important to the entire nation, and working together we will ensure that the industry has the best tools, training, and strategies."
Prior to his tenure with the Transit Authority, Banks served as senior security engineer for Turner Broadcasting System and was also a computer security consultant for the U.S. Department of Health and Human Services and Centers for Disease Control.
Isuzu's Tabel named to NTEA's board of directors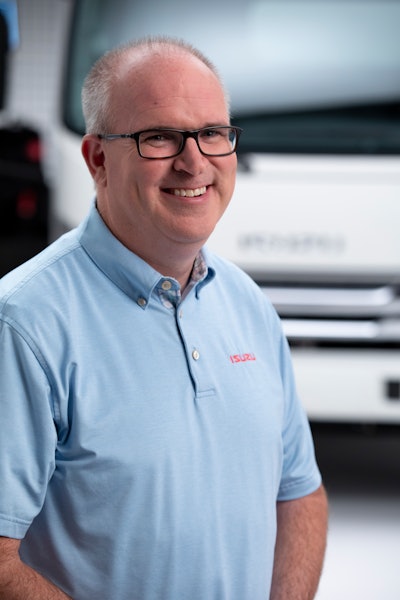 Isuzu Commercial Truck of America announced Thursday that Brian J. Tabel, the company's executive director of marketing, has been selected to serve a three-year term on the board of directors of NTEA – The Association for the Work Truck Industry. Tabel's term begins immediately.
The announcement came during Work Truck Week 2023, North America's largest work truck trade show, which runs through March 10 at the Indiana Convention Center.
NTEA's mission is "to further the knowledge, growth and profitability of the work truck industry." Its 13-person board of directors provides organizational oversight, determines its future direction, sets policy positions, and secures the association's fiscal health.
Tabel is the first representative of an import chassis brand to be elected to the board in NTEA's 59-year history.
"It's an incredible honor to begin my term of service on the NTEA Board," he said. "The industry and this association have given so much to me over the years. It's especially gratifying to be able to give back at this pivotal time. With the increasing focus on zero-emission vehicles, our industry is about to experience significant evolution, and NTEA will need to offer more support and resources to members than ever before. It's truly an exciting time to join the board, and I can't wait to get started."
RK Logistics expands outside California
RK Logistics Group, a provider of warehousing, e-commerce fulfillment and supply chain management services, announced it has established its Midwest regional headquarters in Ann Arbor, Michigan.
Concurrently, the company also announced it has completed start up and is fully operational with a new 52,800-square-foot logistics services center supporting semiconductor equipment manufacturer KLA Corporation's "Innovation Center" research and development complex in Ann Arbor.
The Michigan operations are California-based RK's first foray into the Midwest, building upon the company's more than 20 years of experience as a lead logistics provider for the automotive and semiconductor manufacturing industries, said Rock Magnan, RK Logistics president.
"We've long supported the semiconductor equipment industry with unique, industry-specific logistics skills and capabilities," Magnan noted. "As these clients establish operations in other regions, we are expanding with them in line with their growth and evolving logistics needs."
The new facility, adjacent to KLA's Innovation Center, is located at 10631 High-Tech Drive in the Ann Arbor suburb of Whitmore Lake.
The new Michigan site is the fifth facility RK has added to its network in the past 18 months. All of the company's other facilities are located in California.