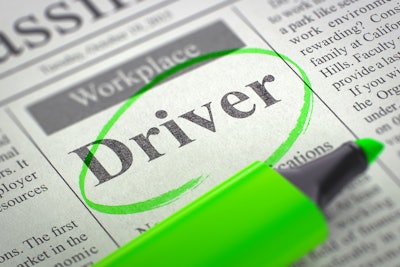 The leadership of the small- to mid-size trucking companies that make up the majority of America's trucking ecosystem are aging into retirement. While some have family members waiting in the wings to keep the business going, some may not have a succession plan at all, and that's where an ESOP (employee stock ownership plan) comes in.
While an ESOP can be a good succession plan, it could also be one answer to the industry's driver shortage problem.
Drivers want to feel like part of the family – like they're more than just a name on a driver roster at a company, and when a company's culture fails to achieve that feeling among its drivers, it results in turnover – an issue companies across the industry are facing for a number of reasons from lack of respect for truck drivers to poor pay.
But creating an employee-owned company – not only in preparation for retirement but in general – could help attract and retain the hot commodity that is drivers.
ESOPs, which have been proven to build employee wealth and attract and retain talent, can create competitive advantages in this tight labor market. They offer companies a host of benefits, including fair market shareholder liquidity and significant tax breaks. And, of course, drivers benefit as well.
According to advisory, tax, and audit services provider KSM, receiving company stock as a retirement benefit is valuable in a few ways.
• Employees do not contribute to the ESOP out of their paycheck, as they do with 401(k) contributions, which means that their retirement benefits are fully funded by the employer.
• ESOP assets grow tax deferred until employees retire.
• Employees have a guaranteed market for their shares; when they retire, the ESOP agrees to buy those shares back at the fair market value.
• Employees' retirement investments are tied to the success of the business, and therefore employees feel more empowered when their goals are aligned with those of the company.
This is an added benefit for the trucking company as well because you don't just want drivers in seats; you want drivers who perform well, and by providing them stock in the company, you're basically asking them to invest in themselves.
KSM said trucking companies have historically shied away from ESOPs because it requires having available cash on hand or the capacity to take out more debt, both of which can be difficult for trucking companies who are often highly leveraged and require annual intensive capital investment. But the benefits can be significant enough to convince a retiring owner to shift the structure.
KSM said the federal tax savings alone can provide the business with cash to purchase new machinery, pay down debt or expand into new business sectors.
An ESOP also establishes a marketplace for selling shares of privately held trucking companies, making it easier for current owners to transition out of the business. It can also eliminate retirement stress that comes with trying to find a buyer. KSM acknowledged that an ESOP sale may not initially appear to be an attractive route, but after-tax proceeds of an ESOP stock sale versus a third-party sale could change your mind.