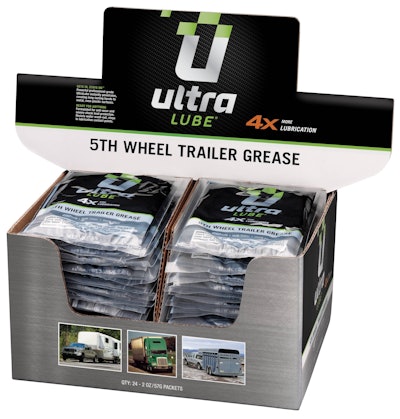 Plews & Edelmann's UltraLube 5th Wheel Trailer Grease is formulated with extreme-pressure and graphite additives to provide protection against friction and corrosion, even in extreme weather and heavy-duty operating conditions.
The grease is offered in a two-ounce smash pack to help drivers and service technicians control the amount of grease applied to the fifth wheel. Users can place the appropriate number of packs on the plate and drop the trailer; the packs burst to distribute the grease evenly across the plate.
The grease also contains an eco-safe nontoxic plant-based oil formulated to penetrate into areas where lubrication is needed most to create a long-lasting bond.