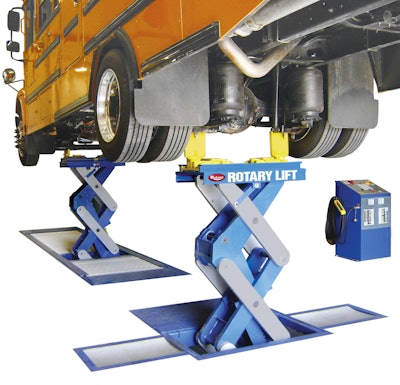 Rotary Lift's EFX60 heavy-duty inground scissor lift has a 60,000-pound capacity and is designed to make lift setup and operation faster and easier by using a universal-style lifting saddle with flip-up adapters.
The lift is designed to be compatible with many lightweight adapters and has an infinite adapter adjustment range, enabling technicians to position adapters precisely where they're needed for proper lifting; the adapters also swivel, making it possible to pick up vehicles by either the frame or the axle.
The EFX60 uses heavy, large centering links, corrosion-resistant pivot pins and reinforced cover plates, while a patented locking system adds to user safety.