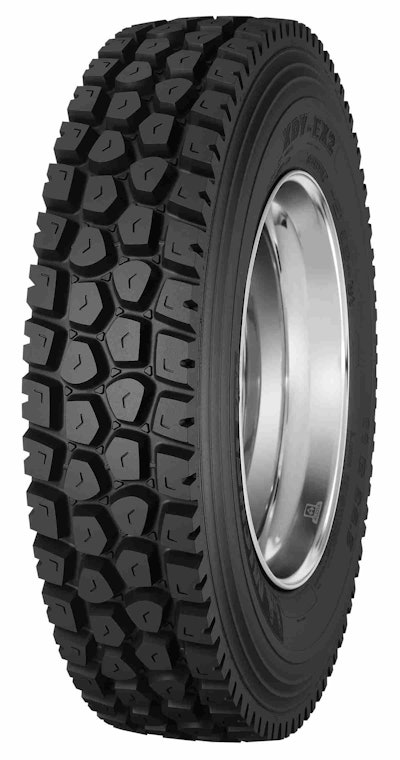 Michelin Americas Truck Tires' two latest tires for on-/off-road applications are the X Works XDY designed for added traction and wear and the XDY-EX2, an aggressive drive axle tire suited for extreme operating conditions such as logging, oil fields and mining. Both tires feature maximum sidewall protection with aggressive tread designs.
The X Works XDY tire, designed for enhanced durability, features a more robust directional tread design for added mileage and uptime while improving the efficiency of mud evacuation to help provide added traction. Co-Ex Technology, which combines a top tread layer of chip- and tear-resistant compounds with a cool base tread layer to preserve the casing, helps maximize tread and casing life. The tire, available in sizes 11R22.5 and 11R24.5, features extra-thick sidewall protection to help guard against shocks, snags, impacts or other damage.
The XDY-EX2, which also features Co-Ex Technology and extra-thick sidewalls, offers added off-road and mud traction from an aggressive tread design with more void area. The tire is available in size 11R24.5.