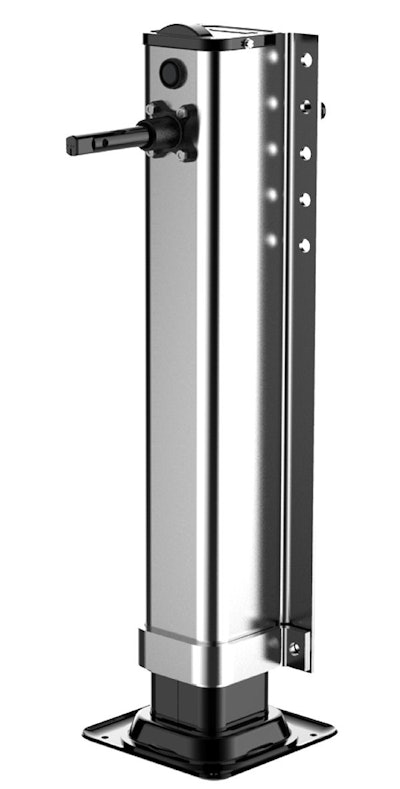 Jost has designed two lightweight landing gear products to reduce trailer weight without compromising strength. Each is built with an internal gearbox that helps protect the gearing from abuse and moisture intrusion.
The AlumiLightX AX100 Aluminum Hybrid Landing Gear Series is rated at 50,000 pounds of lift capacity and 27,000 pounds of side load capacity and is designed to be durable, lightweight and corrosion-resistant. The upper leg is manufactured from extruded aluminum and features a heavy-duty reinforced strap for added side load strength. The lower leg is made from polyester-coated HSLA steel for added corrosion protection. The AlumiLightX is available in inside and outside mount.
The UL500 Landing Gear, with a rated lift capacity of 55,000 pounds and a side load capacity of 29,000 pounds, features a re-engineered lift nut, while the HSLA material helps reduce weight without decreasing strength. Each leg can be outfitted with a grease tube for reduced maintenance requirements.