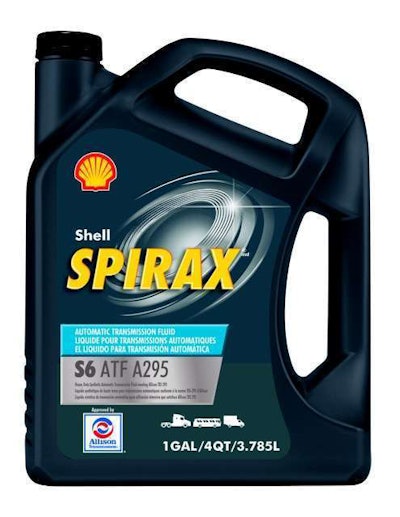 Shell Lubricants developed its Spirax S6 ATF A295 synthetic automatic transmission fluid jointly with Allison Transmission for approval against Allison's TES-295 specification for extended warranty and extended drain intervals.
Available in 2013, Shell Spirax S6 ATF A295 is formulated to protect automatic transmissions from wear, pitting and corrosion up to 300,000 miles under normal conditions or 150,000 miles under severe conditions. Additional characteristics include resistance to viscosity and thermal breakdown, added friction characteristics and friction retention, low-temperature capability and improved reliability in older Allison transmissions.
Shell Spirax S6 ATF A295 – which works with Allison Prognostics, the company's maintenance reminder system – is available in drums, pails and gallon jugs and is suited for use in trucks, buses, motorhomes, vocational vehicles, dump trucks, refuse trucks, concrete trucks, off-road haulers and emergency vehicles.
For more information, click here.