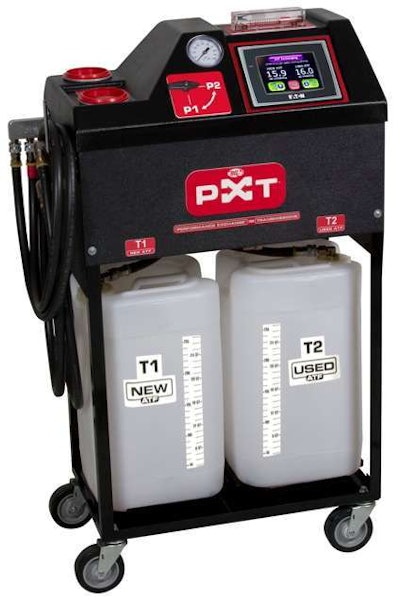 BG's PXT Performance Exchange for Transmissions is designed to perform transmission exchanges quicker and more effectively. Two seven-gallon tanks allow the device to perform multiple services on one fill, while calibrated scales monitor fluid levels and dual gear-driven pumps help prevent intermixing of new and used fluids.
An onboard computer features a full-color four-language touchscreen that allows users to select weight measurements in gallons or liters. The touchscreen is set to take a technician through each step of the exchange service and count the services performed over a set period of time; the technician also can customize each service to model-specific requirements. The computer will display a warning when the used fluid tank is full.
Each machine is labeled with a QR code that offers more information on the service procedure when scanned with a mobile device. For more information, go to www.bgprod.com.