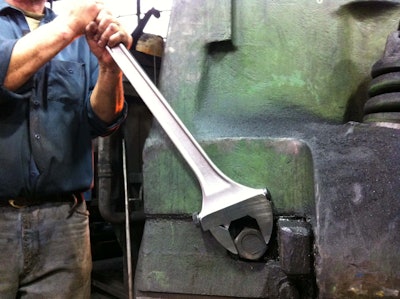 Channellock's 30-inch 830 Adjustable Wrench provides a jaw capacity up to three inches and is forged from chrome vanadium steel for added durability and performance.
The wrench has a reinforced joint, a 1.5-inch thickness and a 6.3-inch width, as well as a 12-pound steel structure, and is suited for oil and gas, fleet maintenance, HVAC, rigging, farming, industrial and commercial applications.
For more information, go towww.channellock.com.